Insurer files lawsuit in harassment settlement | Insurance Business America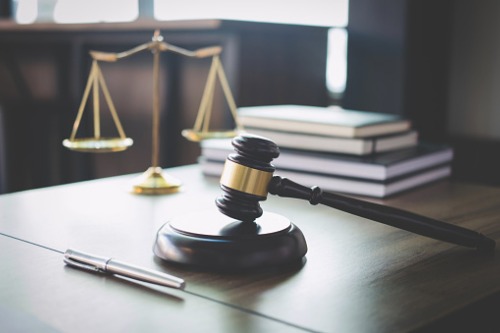 An insurance company is suing a restaurant owner who settled a harassment lawsuit against a Georgia municipality for $1.7 million.
Atlantic Specialty Insurance (ASIC), the insurer for Stockbridge, Ga., said it mistakenly paid Arick Wilson and his business, Georgia Championship Barbecue Company, an extra $1 million in insurance claims, according to a report by The Atlanta Journal-Constitution. The insurer said that they have been unable to get Whitson to commit to returning the overpayment.
According to the settlement, ASIC was to pay Whitson $1.2 million and his attorneys $500,000. The insurer initially gave Whitson a $1 million deposit before his attorneys requested a wire transfer instead, the Journal-Constitution reported.
After wiring the money, ASIC thought it had successfully stopped the direct deposit, but discovered a week later that both had gone to Whitson's bank account.
"ASIC has demanded that Whitson and GCBC return the $1,000,000 on at least three occasions: on April 16, April 19, and April 26," the insurer's lawsuit said. ASIC is demanding the return of the money plus "reasonable attorneys' fees."
The settlement between Whitson and Stockbridge stems from a 2017 lawsuit that alleged then-city councilman Elton Alexander – now the city's mayor pro tem – harassed Whitson after he refused to give Alexander a free meal, the Journal-Constitution reported.
Read next: Lawsuit alleges huge Uber fake-accident insurance scam
Whitson's lawsuit alleged that Alexander instructed the city's code enforcement officials to harass him and made it difficult for him to get sign and liquor licenses. Alexander has denied the accusations and said he disagreed with the city's decision to settle. Stockbridge Mayor Anthony Ford and two city council members have called for Alexander to resign, but he has refused, the Journal-Constitution reported.
ASIC claims in its lawsuit that Whitson's former attorney, Greg Hecht, said the restaurant owner promised to return the overpayment but first wanted to consult a tax attorney to avoid "an inadvertent tax liability and to ensure the correct way to do this."