Insurer plants 80,000 trees in conservation effort | Insurance Business America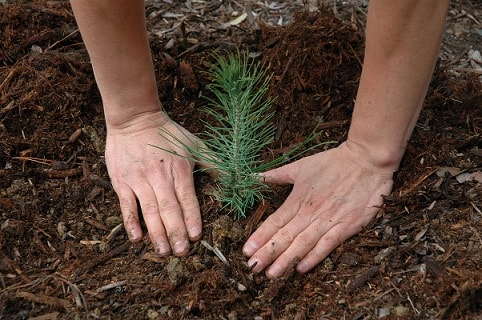 Philadelphia Insurance
Companies reached its goal of supporting the planting of 80,000 trees in a reforestation effort that engaged agents, customers and employees of the property/casualty insurer.
The
PHLY 80K Trees
initiative was launched in partnership with the Arbor Day Foundation on Earth Day 2015, and aimed to help wildfire and natural disaster recovery efforts and restore habitats across the country. There are more than one million acres in need of replanting, and Philadelphia has helped decrease that sum by reforesting over 250 football fields.
Celebrating the company's achievement of its goal, Philadelphia Insurance Companies President and Chief Executive Officer Bob O'Leary said:
"PHLY is on a mission to save forests devastated by natural disasters. Trees provide habitat for wildlife and clean water for communities, while helping to protect businesses from flooding by increasing soil stability and reducing storm water runoff in urban areas."
The company said it became concerned with the issue of conservation and reforestation thanks to its unique position in the property/casualty market and by selling government flood policies. Philadelphia hopes to protect communities from future devastation through its efforts and "address the imperative need to build healthy forest and ecosystems," according to a news release.
The effort also helped bring together the company's agents and customers; the insrer invited producers and policyholders to help out by enrolling into receiving paperless statements.
Philadelphia plans to sue the cost savings to fund the planning of 40,000 trees in Bastrop State Park and surrounding communities. An additional 20,000 trees will be planted in both Superior National Forest in Minnesota and Modoc National Forest in California.
Employees with the company also raised money to support the initiative and will help plant a portion of the 40,000 trees allotted for Bastrop State Park near Austin, Texas in January of next year.
As part of its partnership with the Arbor Day Foundation in 2015, Philadelphia also purchased carbon-offsets, which reduced its carbon footprint by 2,200 metric tons. That's equivalent to removing 463 passenger vehicles from the road for a year.