Insurers ask to raise premiums if Supreme Court axes ACA provisions | Insurance Business America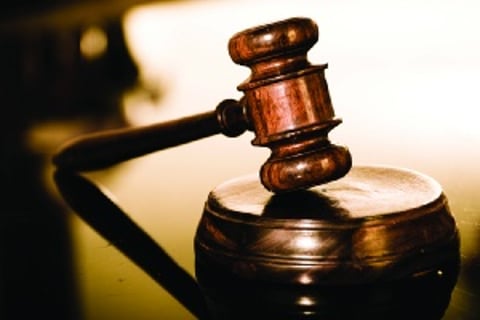 Health insurance agents may need to start preparing to break news of even higher premiums to clients later this year if the Supreme Court decides to defund much of the existing federal subsidies provided under the Affordable Care Act.
A letter from the American Academy of Actuaries, sent Tuesday to Health and Human Services Secretary Sylvia Burwell, urges the department to allow health insurers to raise premiums in the event
King v. Burwell
sides with the plaintiffs.
If that happens, the tax credits provided to residents in 34 states would be gutted and millions of Americans would go uninsured. The employer mandate, too, would be rendered toothless.
"If federal premium tax credits are no longer available to eligible enrollees in FFM states, enrollment could decline precipitously," the actuaries' letter warns. "Moreover, individuals with high-cost healthcare needs would be more likely to remain enrolled, while those with low-cost healthcare needs would be more likely to exit the market."
The group is particularly concerned that health insurers are required to file their 2016 plan year premiums in May—more than a month before justices are expected to reach a decision in the case. That means the industry would not be able to insulate itself from fallout resulting from such a ruling.
Additionally, the consequences could trigger a death spiral, the letter warns.
For health insurance agents, it would mean attempting to sell policies to consumers who—on average—would face an immediate 322% increase in premium if they lost their tax credit, according to HHS data. And it isn't just residents in affected states who would see their insurance bill go up. A RAND study suggests the shock to the market could lead insurers to raise premiums by an additional 47% on average.
Actuaries suggest allowing insurers to submit two sets of contingent premium rates in May—one set reflecting pricing with tax credits still in place; another reflecting pricing if the tax credits are no longer allowed.
They also say allowing insurers "more flexibility to revise and resubmit their rates" if the Court rules against subsidies is an option.
Otherwise, "insurer solvency could be threaten," the letter concludes.
You may also be interested in:
"What the SCOTUS battle over Obamacare subsidies means for producers"
"Alternate Obamacare plan in the works, say Republicans"
"Moody's adjusts outlook for health insurance carriers"