Insurers can't hire fast enough to replace the workers that are leaving | Insurance Business America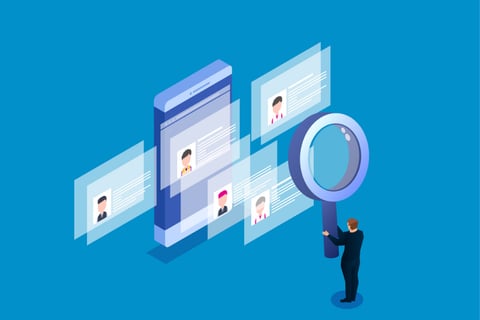 The unemployment rate in the United States has dropped dramatically since the height of the COVID-19 pandemic, and is currently sitting at around 3.5%, according to the US Bureau of Labor Statistics. In the US insurance industry, the unemployment rate is lower, hovering at around 2.1% for the last six months, according to the third-quarter 2022 'Insurance Labor Market Study' by The Jacobson Group and Ward, part of Aon.
The 'Insurance Labor Market Study' investigates hiring trends within the insurance industry and is published every six months. The latest iteration covers about 270,000 employees in the US carrier market (about 17% of the market) and is heavily weighted towards property and casualty (P&C) insurers (77%), with the remaining participants being life and health (L&H) companies (22%) and reinsurers (1%).
Insurance carriers currently employ about 1.56 million people in the US, which is down about 85,000 jobs from 2020. This reveals an interesting trend in insurance recruitment and retention.
"This is not because insurance companies are not hiring people; they're trying to hire lots of people," said Greg Jacobson, CEO of The Jacobson Group. "I looked at the percentage of people that are being laid off in the financial services industry, and the percentage of people that are quitting on their own volition in the financial services industries [and] we are at the lowest in the last 10 years in terms of the percentage of people who are being laid off, and we're at the highest in the last 10 years in terms of the number of people who are quitting. The reason why we're down 85,000 jobs is because companies cannot hire fast enough to replace the workers that are leaving."
Read next: 10 great insurance companies to work for in 2022
The 'Insurance Labor Market Study' found that 68% of companies plan to increase staff during the next 12 months, driven by the P&C segment at 71%. Just 5% are planning to decrease their number of employees, which is up from the 3% expected in the January 2022 iteration of the study. Broken down into size of companies, 80% of medium-sized insurers plan to add staff during the next 12 months, compared to 72% and 61% of large and small companies, respectively.
"What's really interesting, as you look at some of the staffing plans for the future … it's getting closer and closer aligned to revenue expectations as well," commented Jeff Rieder, partner at Aon and head of Ward. "[We asked companies about] their next 12-month staffing plan from July 2022 to July 2023, and we can see that 68% of companies were expecting to increase staff, and [that] synced up very closely with the percentage of companies that are expecting to grow in revenue, which is at 73%. Only about 4% are expecting a decrease in revenue, compared to about 5% expecting to decreased staff. This is probably one of the most correlated metrics that we've seen over the last several years."
Interestingly, in the July 2021 to July 2022 period, more insurance companies added staff than were planning to add staff, at 60% compared to 56%, respectively. Meanwhile, 14% of companies reduced staff, when only 6% were planning to reduce staff during that 12-month period. Jacobson said he doesn't think that was "intentional". Rather, he thinks this is a "reflection of losing more people than they can hire".
In the past 10-years, most insurance companies operated with roughly an 8-9% staff turnover rate – including voluntary and involuntary exits – whereas now, it's more typical for companies to operate in the 12-15% range, with voluntary turnover spiking at more significant levels, Reider explained. He agreed with Jacobson that the majority of the 14% of companies who reduced staff between July 2021 to July 2022 did so unintentionally.
Almost two-thirds of companies (61%) said their primary reason to hire during the next 12 months is an expected increase in business volume, according to the 'Insurance Labor Market Study'. Others are looking to fill areas that are understaffed. Technology, underwriting, and claims roles are expected to grow the greatest during the next 12 months.
Listen: Top claims challenges for MGAs/MGUs and how to overcome them
"Claims, in particular, has been a struggle," said Rieder. "Companies [had experienced] supressed claim activity as a result of the pandemic in 2020 and the first part of 2021. Now [that claim activity has picked up again], they're really having a difficult time in filling those positions, and we're seeing some negative issues on servicing aspects.
"It's also interesting to see that loss ratios have increased significantly in the first half of the year. There have been challenges in the personal auto market, and some significant catastrophe activity has occurred (particularly in the Midwest), which is causing a lot of servicing [challenges]. That could be one of the leading [drivers of] growth in loss ratio activity as well."
The Jacobson Group and Ward found that insurance organizations are focused on establishing more concrete plans for moving forward and operating in the post-pandemic climate. This realignment, coupled with a record number of open jobs, is further fueling the competitive recruiting climate. Almost half (48%) of companies believe the ability to hire talent has become more difficult compared to the prior year.
"Companies are having a difficult time finding people," said Jacobson. "We are at a highwater mark for the average number of open jobs in the financial services and insurance industries, at 367,000 in 2022. That number has gone up dramatically in the past year, and it's staying there – there's just a lot of open jobs."