Insurers eye Cuban travel insurance market | Insurance Business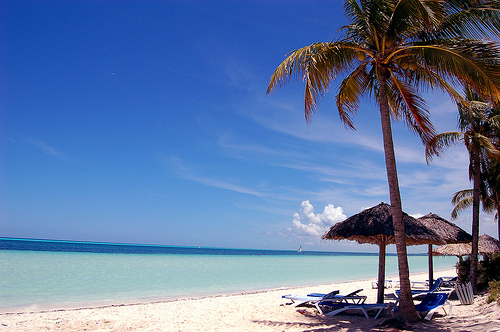 As relations between the U.S. and Cuba get cozier, one insurer is eying a lot of opportunity in the travel market.
"We are at the beginning of what could be new opportunities as Cuba and the United States explore ways of ending years of travel and trade restrictions," says Maurice R. Greenberg, Chairman of Starr International Company, Inc. "Starr is committed to assisting clients that wish to explore their own opportunities in Cuba."
Starr Companies
established its international headquarters in Havana, Cuba in 1943, after it relocated from Shanghai, China. It operated there for nearly 15 years, until it relocated to Bermuda, after diplomatic relations between the United States and Cuba were severed in 1961.
"The challenges of doing business in Cuba are substantial," Greenberg told
Business Wire
. "But Starr is well-positioned and prepared to leverage our relationships and global network to support our clients' entry into this market."
The U.S. began easing restrictions on travel to Cuba on January 16, 2015, thereby prompting large numbers of individual American and business travelers to begin planning visits to Cuba for the purpose of exploring potential local business, cultural and educational opportunities.
However, the development of any such opportunities will take time and patience, notes Greenberg, as the Cuban people and government adjust to an evolving diplomatic and economic relationship with the United States.
It is likely that Assist-Card International Holdings SA, a Starr subsidiary – which operates a leading global travel assistance services business – would provide travel assistance services and insurance to individuals seeking to travel to Cuba.
You may also be interested in:
"Four misconceptions your clients have about travel coverage"
"The vital renters insurance policy change you're not making"
"This is what Ebola will mean for the P/C industry"