Insurers face largest ever loss if Tokyo Olympics canceled | Insurance Business America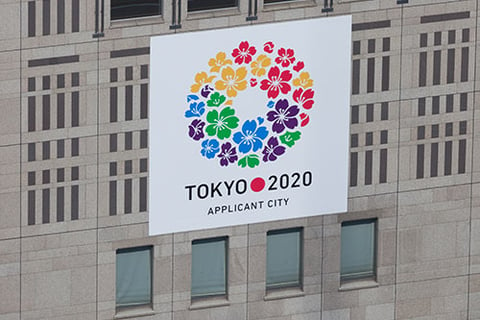 With COVID-19 cases soaring worldwide, and much of Japan under a state of emergency due to a third wave of coronavirus infections, the viability of the 2021 Tokyo Olympics has once again been called into question.
If the Games are canceled as a result of the pandemic, insurers are facing a US$2-3 billion loss, which would be the largest ever claim in the global event cancellation market, according to a Reuters report.
The International Olympic Committee (IOC) executive board is due to meet this week to determine a course of action. Both the IOC and Japanese organizers have stated that a second postponement is out of the question after they delayed the 2020 Tokyo Games by 12 months. As things stand, a total cancellation seems more and more likely.
While the event cancellation insurance market has already taken a huge hit from the COVID-19 pandemic, Simon Henderson, an executive director at Gallagher, told Reuters that cancellation of the Olympics "would be by far the largest [loss]." He said: "The Olympics is a World Cup, it's a tennis tournament, it's an athletics tournament. It's swimming, everything all in one - definitely a huge headache."
Jefferies analysts have estimated the Tokyo Olympics is insured for approximately US$2 billion, plus a further US$600 million for hospitality.
Cancellation losses will come from multiple sources, not only from the IOC and local organizing committee (who have approximately $800 million and $650 million in coverage respectively), but also from broadcasters, sponsors, professional sports teams, and the many other organizations involved in the Games – many of whom will have already been able to claim some costs as a result of last year's postponement.
Tim Thornhill, director at the Lloyd's broker Tysers, told Reuters there was "no rule of thumb" as to how much of the total insured value of an event could be claimed under the postponement section of an event cancellation policy. One thing's for sure – if the Tokyo Olympic Games are canceled, the payouts are likely to be much higher than those made for postponement.
According to Reuters, the insurers and reinsurers likely to take the largest hits from a cancellation include Lloyd's of London insurers, Munich Re (which allegedly has a US$500 million exposure to the Tokyo Olympics), and Swiss Re (which has a US$250 million exposure).