Insurers name top 2015 industry challenges: Report | Insurance Business America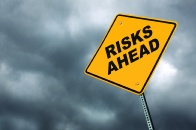 Regulatory challenges and continued low interest rates are the primary challenges facing insurance companies across the world, a new industry outlook survey from Towers Watson revealed last week.
The 2015 Insurance Industry Outlook survey asked 365 global insurance executives to rate their near-term concerns, including new and emerging risks as well as environmental challenges.
The majority of insurers (60%) expect business conditions to remain flat over the next three years, while nearly 20% anticipate the industry may enter a period of negative growth. Asia Pacific insurers were much more likely to express optimism on this score than their North American and European counterparts, with 52% of insurers in that region bullish on growth prospects, compared to just 20% of North American insurers and 18% of European companies.
By practice area, life insurers showed more optimism than property/casualty insurers, with 27% expecting growth versus 18%, respectively. Two-thirds of companies (63%) say the most likely means of growth is organic.
Technology and talent-related issues also surfaced as prime concerns for survey respondents, 88% of whom expressed concerns over adequate technology and 78% worried over finding appropriate talent.
North American insurers were the most concerned over interest rate risks, with 85% identifying low rates as a primary concern, while regulatory changes were more of a concern to European (82%) and Asia Pacific (80%) insurers. Comparatively, 65% of North American insurers consider it a top concern.
Towers Watson had a warning for insurers overly concerned with the regulatory environment, however.
"With Solvency II implementation a year away, it's not terribly surprising that regulation ranks top of mind for global insurers," said Graham Fulcher, lead for Towers Watson's EMEA P&C practice. "However, disproportionate short-term focus on regulation is a long-term cause for concern at a time when insurers have many emerging challenges to think about, such as the opportunities of big data and social media, and the poor underwriting environment.
"That is part of the danger with an excessive focus on regulation: It distracts insurers from spending adequate time on things that ultimately matter more."
You may also be interested in:
"What will be the biggest risk in the coming decade?"
"Top 10 global corporate risks: Allianz Risk Barometer 2015"
"The world's most common natural disasters by country"