Insurer's officers accused of running $190 million fraud scheme | Insurance Business America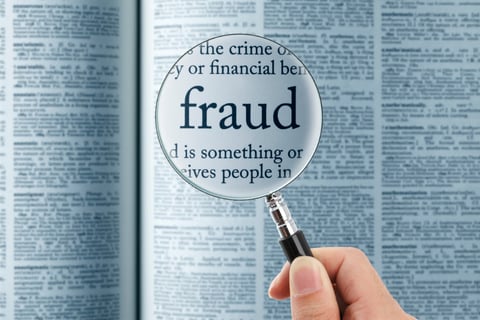 The Florida-based officers of a health insurance company have been accused of running a fraud scheme that generated over $190 million in revenue.
A complaint filed by the Federal Trade Commission (FTC) in the US Court of the Southern District of Illinois said that the company Simple Health Plans, which also did business under the name Health Benefits One, sold policies to more than 400,000 individuals across America over the phone. Most of the policies sold were indemnity plans with notoriously low capacities, which left many policyholders stuck paying the full price of their medical costs.
Court documents also alleged that Simple Health Plans' sales agents were instructed to use a deceptive sales pitch.
"The whole idea of this plan is to make your out-of-pocket expenses as low as possible," the pitch went, according to court documents. "When all is said and done, you end up with pennies on the dollar."
The purported fraud scheme ran from 2013 to October 2018, when the FTC filed a complaint with the federal court in southern Florida, which granted a temporary restraining order against Simple Health Plans and froze its assets.
Simple Health Plans' former owner, Steven Dorfman, 27, of Fort Lauderdale, FL; former chief compliance officer Candida L. Girouard, 45 of Valrico, FL; and former vice president of sales John A. Sand, 47, of Fort Lauderdale, FL, were indicted this week by a federal grand jury in the Southern District of Illinois. They each face single counts of conspiracy to commit mail and wire fraud, four counts of mail fraud, and eight counts of wire fraud.
Belleville News-Democrat reported that the three are scheduled to appear in court on March 07 for arraignments. If the three are convicted, they face prison sentences of up to 30 years for the conspiracy charges, plus 20 years on each of the mail and wire fraud counts.
It was also reported that earlier this month the US District Court for the Southern District of Illinois certified a nationwide class action lawsuit, which it expects to attract as many as 200,000 former policyholders as plaintiffs.