Insurers step up threats to drop out of Obamacare market, fearing death spiral | Insurance Business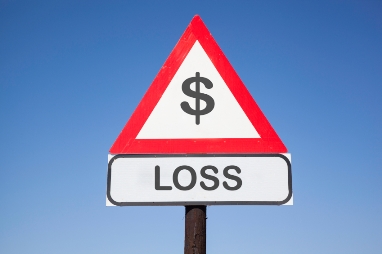 Health insurance companies are getting more concerned about the financial sustainability of the Affordable Care Act.
As insurers prepare to file more premium increase requests for the next open enrollment season, a number of their most senior executives have been voicing reservations about the marketplaces and publicly considering dropping out altogether.
"Something has to give," Larry Levitt, an ACA expert with Kaiser Family Foundation, told
The Hill.
"Either insurers will drop out or insurers will raise premiums."
The news comes on the heels of a report from the Blue Cross Blue Shield Association that suggests new enrollees under the ACA have 22% higher medical costs than people who receive coverage from employers.
Another analysis from McKinsey & Company found that, perhaps due to those conditions, insurers lost money in the individual markets of 41 states in 2014 and were only profitable in 9 states.
While many analysts still believe premiums will stabilize as more young, healthy people are induced to purchase coverage, others are more doubtful. Some even say a total collapse of the market, in the form of a "death spiral," is inevitable under current conditions.
Dr. Mandy Cohen, chief operating officer of the Centers for Medicare and Medicaid Services, told
The Hill
there is "absolutely not" a risk of such a collapse, pointing to the 5 million new customers who signed up for coverage last year.
Still, per capita costs for insurers have been spiking in many ACA marketplaces, said Michael Taggart, a consultant with S&P Dow Jones Indices, who said a death spiral is "a possibility," though not a probability.
Meanwhile, insurance companies have made their position known publicly.
"We continue to have serious concerns about the sustainability of the public exchanges," Mark Bertolini, chief executive with Aetna, said in February.
Bertolini is principally worried over the ongoing composition of the ACA risk pool, which has been sicker and more expensive than many anticipated. Aetna and other insurers have compensated by raising rates – sometimes in the double digits.
And as the industry prepares to file their proposed premiums for 2017, experts expect another round of high pricing.
"The industry is clearly setting the stage for bigger premium increases in 2017," Levitt said.
For his part, Levitt does not anticipate a death spiral, but more of a "market correction." Thanks to the law's tax credits, the effects of rising premiums are blunted for many policyholders.
"There are just enough people enrolled at this point that the market is sustainable," he said. "The premiums were just too low."