Is gap coverage the solution to low ACA commissions? | Insurance Business America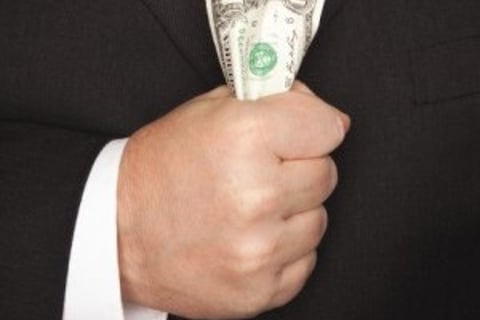 The Affordable Care Act's restrictions on how insurers spend their premium dollars have compressed producer commissions to the point that many have left the industry. If you listen to Susan Lundy, a 35-year health insurance veteran and owner of Larkspur, Calif.-based Benefits by Design, that trend will only continue.
"I spend my life putting out fires and calling billing offices. For that I get $8 a month!" Lundy laughed. "No one is going to stay in this business who does health insurance only."
To plump up profit, many agencies have expanded their product offerings and received their P/C license. Greg Hellmich, vice president of agent distribution at Smart and Simple insurance development, has another solution—offering a supplemental, or gap, plan alongside a high-deductible ACA-compliant plan.
Gap plans offer historically higher premiums than ACA-compliant plans, Hellmich noted, and may even offer lower payments and better benefits for clients.
Hellmich suggested that a $6,000 silver plan for $209.45 a month, paired with a $5,000 gap plan for $139.04 a month would still come to a lower premium payment than a platinum plan.
"Purchasing these two plans together saves your client almost $100 a month and provides first-dollar benefits for hospital/ICU stays, ER visits, office visits and so forth," Hellmich said. "Since few people are accustomed to or comfortable with such high out-of-pocket costs, you're also providing psychological relief, which is just as valuable a service as the financial savings."
However, some in the industry aren't too sure that gap plans will be the producer sector's salvation.
Mark Brown, president of M. Brown & Associates, has been active in the financial services industry for more than 25 years and has yet to find a gap product he feels comfortable recommending in lieu of a more comprehensive health plan or health savings account.
"It is without a question not a slam dunk," Brown said. "I know [gap plans] exist, I know they're out there, but I just don't see where they pay for themselves. They'd have to be very, very inexpensive to cover the difference, to take up just a little of the premium, yet still pay out a decent amount of money if something occurs."
"I've been doing this an awfully long time and I just don't see it working," he added.
Brown noted that he recently worked with a client considering supplementing a high-deductible plan with gap coverage for employees, and the total expense came out to be more than what the client would have paid with a more comprehensive, low-deductible plan.
Brown added that selling gap policies simply because they pay higher commissions is not a good reason for producers to push the products.
"When we go to these higher deductible plans, the premiums come down and the commissions go down with them, but the question is, are they saving the client money, or have they just found another product they can sell?" he said. "I think it's just that people like selling more products."
Dan Eich, a producer in Olympia, Wash., said his office was still too busy digging out from the last minute rush for health insurance to note how the ACA would affect his sales of gap insurance. He did have a hunch, however.
"My initial thought would be I certainly think that it's hurt it," Eich said. "But maybe that will change as the year goes on."