Is State Farm preparing for the end of auto insurance? | Insurance Business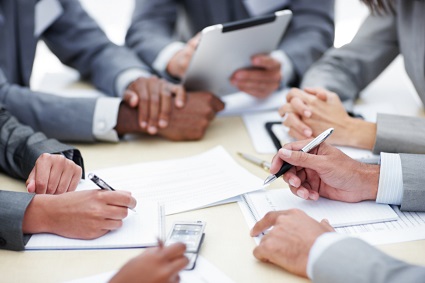 Despite wide reports of accidents involving autonomous vehicles, a significant number of industry analysts still expect the cars to become an important part of the US transportation system by 2025. With that, of course, comes a complete transformation – and possible decimation – of the country's auto insurance industry.
"I'm not saying auto will go away in the next eight years, but because it is the main product that leads into eventual homeowners, life and other insurance purchases, it is really going to change the dynamic of how people connect with insurance," Coverhound CEO Keith Moore told
Insurance Business America
last year.
In fact, advisory and research firm KMPG predicts that the advent of driverless cars could mean a shrinking of the personal auto industry to less than 40% of its original size in the next 25 years. Under this new paradigm, manufacturers would take on the burden of liability while drivers will likely need to buy insurance only for policies that cover non-crash damage or theft.
And while most of the auto insurance carriers that dominate the US market appear to be ignoring this eventuality, there are signs that one is realigning its services to adapt to a new environment.
In a new blog post on NerdWallet, the site suggests that
State Farm
is seeking a reinvention of itself as a "life management company" – a phrase the insurer included on a recent patent application with the federal government.
State Farm's application, "Aggregation and Correlation of Data for Life Management Purposes," details the company's plans to analyze data about a customer's risks, ranging from vehicles to home and personal health, and find patterns within that data with which to offer "personalized recommendations, insurance discounts and other added values or services."
To do that, the carrier plans to collect data about customers' homes – including security, energy use and home automation, vehicles and drivers' mental states, and health, including weight, blood pressure, and sleeping patterns reported on by "wearable, implantable, ingestible or hand-held personal health sensors."
State Farm would then use the data to send insurance discounts as well as advice or coupons for other services.
A spokesperson from the carrier addressed privacy concerns, telling NerdWallet it "takes the privacy of our customers seriously" and does not plan to sell any consumer information it collects.
With this new emphasis on "life management" rather than the servicing of insurance policies, State Farm may be able build a future in which the radical change coming to driverless cars is not fatal.
And that makes State Farm unique among carriers. According to the KPMG survey, most senior insurance executives believe any change coming to auto will happen far in the future, or not at all. Accordingly, a full 32% say they have "done nothing" to prepare for driverless cars and 23% have little to no understanding of the vehicles.
While this stands to severely impact insurance companies, however, many don't anticipate a similar fallout for insurance agents, who have adjusted to life without auto insurance as the product becomes increasingly commoditized.
"Owners of these cars may be taking on responsibility for a piece of technology when they purchase these vehicles," said John Tiene, who represents thousands of independents as CEO of Agency Network Exchange in New Jersey. "You may not be buying a liability policy anymore, but you may need a cyber policy or an operator policy or any number of new insurance products."
For that reason, he says, the role of the independent agent is safe.
"The reality is there's still going to be a huge need – maybe even a greater need – for professional insurance agents and risk managers to help owners of driverless cars navigate what will be a much more complicated insurance world than it is today," said Tiene. "It may actually create more work."