Is the insurance industry on the verge of a dive? | Insurance Business America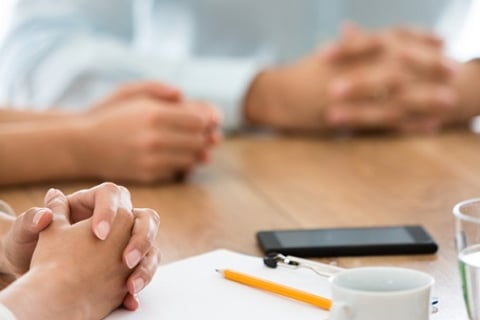 The industry is under stress, traditional profit bases are dry, competition is fierce. Is the insurance world one trigger event away from a dive?
Insurance Business
spoke to two experienced brokers who shared some thoughts on the state of the industry – and what could be lurking around the corner.
Wholesale broker Don Privett, executive vice president at
Worldwide Facilities
, said he's worked through three "cycles" and he senses we could be on the verge of another turning point.
"Recently you've been hearing things like, 'people need to get used to lower margins', but what I sense right now is, and what I've sensed in other ones [cycles], is a sense of fear in the underwriters that they can't find profitable business and at the same time they have to write some premium," he explained. "It usually ends up with a broadening of policy terms to be, quote, 'competitive'.
"I've been doing this for 42 years, so I've seen three cycles. This will be the third, effectively. A cycle will be: business will be highly competitive; then there will be a correction. And the correction is often nothing that people will predict, but there are basically some fundamental underlying things that are going on that kick the swing around."
In terms of the next dip, "there's got to be a trigger", Privett said. Predicting that trigger, though, is the million dollar proposition.
The first cycle Privett experienced was in the 1970s into the mid-80s, "and that was when people were underpricing the [P&C] product significantly for market share, or whatever the reason was … And then there was a massive correction when there was a lot of defaults of insurance companies, particularly reinsurance companies." At the time of that dive there would have been about 100 reinsurers in the market, he said, whereas now there are just "13 or 14".
Following that was "a high degree of prosperity" from the late-80s through the 90s, with "the long decline until 2001 when we had 9/11," he said.
"I think of it like mass psychology – where everyone believed this was the way it was going to be and it was never going to change," he elaborated. "And then you have 9/11 which was a significant event, but it was also at the bottom of a market cycle. So, pricing was too cheap and people weren't making money.
"Now we're 16 years later and, other than a couple of blips from some hurricanes, effectively we've been still going down on rates [again]."
The current merger frenzy taking place throughout the industry could potentially be a cause for wider concern, Privett said.
"There are financially-stressed companies out there," he explained. "As you can see from the acquisitions that are going on, a lot of companies being purchased – [but] what's within those businesses and how clean those books of business are, is probably for the 'buyer beware', you know.
"We're at that point where the rates are bouncing on the bottom, and there's still an enormous amount of pressure to lower premiums, because cheap sells. Normally what happens is that anybody who is growing their market share at the bottom of the market would probably end up with a pretty severely depressed book of business with adverse results. So from an analyst's point of view, probably whoever is growing the most right now is the one you've got to worry about."
Mark Kunney, president of North American operations of Integro, a brokerage and specialty risk management firm, agreed the current acquisition trend could potentially create problems down the track.
Insurers were buying up other firms "to minimize the expenses across a wider base of premium … and have better offerings for their clients", Kunney said. But that carried its own risk.
"Eventually you get to a tipping point there, where you don't have enough competition in a segment," he noted. "That's not happened yet, but with enough … insurance and profit challenges that may be something to look on the horizon for.
"I don't know that there is so much pressure that the prices are going to skyrocket – I don't think that there's any changes in the market that are coming in the near future. But you pay attention to the macro trends and try to keep your eye on the horizon as to what could happen and what are the possible outcomes. There's a lot of change afoot that will change the nature of the underlying risk, and also introduce new risks at the same time."
Related stories:
Producer commissions fall as insurers slash commercial pricing
Bermuda targets US for captive insurance market with promotions initiative