Is the Obamacare penalty too low? | Insurance Business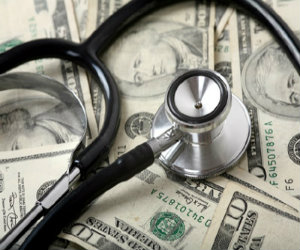 Just 12.9% of Americans are currently without health insurance – the lowest rate the country has seen since Gallup and Healthways began tracking the measure since 2008.
That's largely thanks to the efforts of independent insurance brokers in conjunction with the Affordable Care Act, and while many have transformed their businesses in the advent of the new law, they may have done even better if the penalty for going uninsured was raised.
According to an analysis from consulting firm Avalere Health, it is often cheaper for people to pay the ACA's penalty than it is to buy health coverage. That's particularly true for healthy, low to middle-income Americans.
People making less than 200% of the federal poverty line (about $23,000) are generally better off purchasing insurance thanks to sizable government subsidies. Middle income people, however, receive no such financial help and save more money by choosing to pay the penalty rather than buy coverage. In 2015, that's $325 or 2% of income – whichever is greater.
To illustrate the point, Avalere researchers provide the example of a 27-year-old with income at 300% of the poverty level. The lowest-cost subsidized insurance would cost that person about $2,000 a year, versus a $345 penalty.
Given the relative incentives, potential health insurance customers may be making this choice consciously. Despite the fact that up to 6 million people are estimated to owe a penalty, just 68,000 people have so far taken advantage of the special ACA signup period for people who discovered the mandate penalty while filing taxes.
Additionally, brokers helped sign up 76% of people with incomes from 100% to 150% of the poverty line, versus just 16% of people with incomes from 300% to 400%, according to Avalere Health.
The bottom line? The ACA penalty is still too low to convince all Americans to sign up for health insurance – which means brokers are missing out on what could be valuable clients.
"Individuals earning more than double the poverty level may continue to forgo coverage since paying the fine is still much more affordable than purchasing insurance," concluded Caroline Pearson, senior vice president at Avalere.
The flat fee for going uninsured increased this year from $95 per household, or 1% of income, in 2014. Next year, it increases again to $694 or 2.5% of income, after which it will increase annually in line with consumer inflation.