Is this the return of airport life insurance vending machines? | Insurance Business America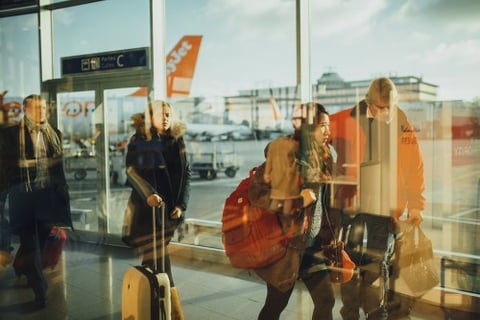 In the 1960s, Tele-Trip Insurance sold life insurance policies for $2.50 a piece, paid in quarters to a vending machine in airports throughout North America. Now, however, the sight of such self-service kiosks is less common.
Because air travel came to be perceived as much safer and routine, the business model depreciated as Americans saw less of a need for such "eleventh hour" coverage.
Yet elsewhere in the Western world, these services may be making a comeback.
Travel insurance specialist Columbus Direct is installing digital, self-service kiosks in 30 major airports across the UK to score last-minute deals with hurried customers.
Travelers
can purchase insurance in just three minutes through the insurer's kiosks, which will offer the same prices as online quotes with no extra costs.
The kiosks will be rolled out in eight more UK gateways following a trial launch at the London Gatwick Airport last year, the
Actuarial Post
reported.
The service will be offered in London, Luton, Newcastle, Birmingham, Bristol, East Midlands, Southampton and Edinburgh. More airports are expected to be added to the roll-out plan in the coming months.
Columbus Direct marketing head Alison Wild said they have identified a rise in the number of customers buying insurance at the eleventh hour – those who know that they need travel insurance but failed to shop around in advance.
"Travelers have long been buying foreign currency or picking up rental car at airports, so offering them the opportunity to purchase last-minute travel insurance just makes sense," Wild was quoted as saying in the report.
"We have introduced the kiosk-led solution to make insurance purchase a hassle-free, simple process for busy people as well as for those who might not have given much thought to the matter prior to their trip," she added.
Related stories:
A look back: Whatever happened to airport insurance vending machines?

Proposed national standard orders life insurers across the country to locate beneficiaries