Is virtual reality the next great way to train insurance agents? | Insurance Business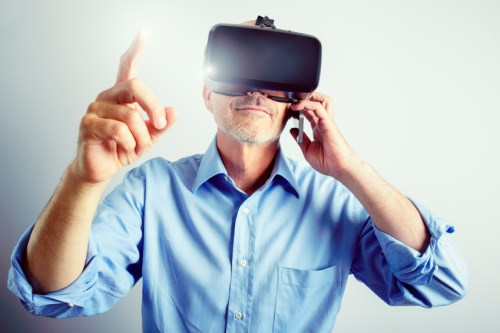 Technology has done much to automate the process of training new insurance employees, as continuing education classes become available online and software providers release new data analytics offerings.
Using virtual reality to train new workers, however, isn't as common – yet that's exactly what an Austin-based firm is doing.
According to a KHOU report,
Texas Mutual
Insurance Company is using "Safety in a Box" to allow employees to experience four different construction site accidents and decide how to respond. The accidents include being caught in a collapsing trench, touching an active electrical line, falling from a ledge and being struck by a falling object.
Company spokesperson Jeremiah Bentley said the new technology, which is available via Google Cardboard, provides employees with an experience they couldn't get elsewhere.
"You really get the panicked reactions, you get the action of the fall, you get to look around and see it in every direction," Bentley said. "It's really an experience you can't get any other way."
The company says it's hoping that kind of virtual technology will keep workers involved with the training process and educate them about the importance of workplace safety in a fun and interactive way. The firm said it has distributed 200 boxes so far, but plans to pass out about 4,000 more to construction companies cross the state.
Users can download the app in Spanish or English, and is free on Android and iOS platforms.
In addition to training workers, Texas Mutual hopes clients will use the technology to train their own construction employees and reduce the number of workplace injuries and fatalities.