ISIS terror attack hits French capital | Insurance Business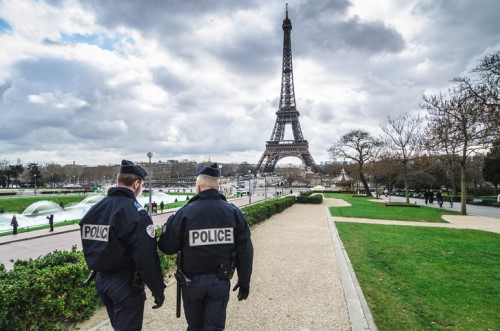 The Islamic State has claimed responsibility for a Paris shooting that killed a police officer and left two others wounded, according to the Associated Press.
According to the AP, the attacker, identified by the pseudonym Abu Yusuf al-Beljiki in an ISIS statement, opened fire with an automatic weapon on a police van in Paris' Champs-Elysees Thursday night, killing one police officer and seriously injuring two others before being shot and killed by police. The pseudonym given to the shooter suggests that he was Belgian, according to the AP.
According to a police spokesperson, the attacker targeted officers who were guarding the area near the Franklin Roosevelt subway station, which is at the center of the Champs-Eysees, an iconic shopping avenue that is a popular draw for tourists. A spokesman for the French Interior Ministry said the police officers were "deliberately targeted."
Police and soldiers cordoned off the area and ordered tourists back to their hotels, according to the AP.
The attack comes just three days before the first round of voting in France's presidential election, in which controversial nationalist Marine Le Pen is going up against more centrist candidates Emmanuel Macron and Francoise Fillon.