Islamic insurance products come to market | Insurance Business America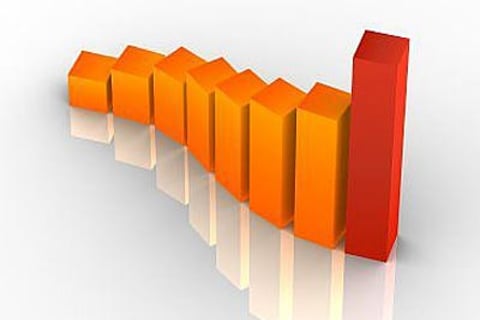 The US and Canada are expected to follow London's lead with the development of Islamic insurance products. Not just because of the burgeoning market for Shariah-compliant financial products worldwide but also because of increasing demand for old-fashioned transparency.
So says James Bagshawe, a member of the executive committee of the recently established Islamic Insurance Association of London (IIAL) and COO of UK-based Cobalt Underwriting.
Earlier this month, the London Market pointed to the growth of commercial Shariah-compliant products as an important example of the innovation required by London to maintain its position as a global insurance hub. At the inaugural conference of the IIAL in Dubai, chief executive of the International Underwriting Association (IUA), Dave Matcham, said that Islamic financial activity in London is developing a growing maturity and said the IUA and IIAL are cooperating to support the trade in Islamic insurance, promoting standards and transparency.
Insurance and reinsurance is one of the last financial services sectors to establish Shariah-compliant operations and products, largely due to the fact that it is based on a risk transfer model, which must be circumvented to make it halal, or 'clean'. And while the London Market will initially focus on serving domestic interests and those of Muslim states, there is expected to be considerable interest in North America and Canada too.
"Of course there are large Muslim interests in America and Canada, and there is clearly risk that Muslim companies will want to write in a Shariah-compliant way in these regions," said Bagshawe. "But there's also the consideration that conventional operators just like the idea of doing things in a more ethical way," he said.
"The principals of Shariah-compliant products make them open to all mankind wherever they are from. If I'm offered two products, both the same premium and the same cover, but one is conventional and the other gives a small participation in the surplus, making it Shariah-compliant, then why wouldn't I take it? Transparency and its ethical nature is attractive not just to regulators but also customers."
The principals of a Shariah-compliant product are threefold:
The contract is transparent – this is something that clearly appeals to regulators
Purity – the money has to be kept separate from conventional, in the that investments themselves are Shariah-compliant
Participation – Islamic financial products are a bit like mutuals, in that there is a small interest in outcome or a participation in the surplus
Insurance products also can't underwrite risks that are haram, or forbidden, such as pork products, alcohol or armaments, for example.
"It's really just an old fashioned and ethical way of doing things," said Bagshawe, "it abides by the principle that 'my word is my bond', which makes it appealing to all parties. It puts the interests of the customer first and is open to all-comers, not just Muslims," he said, likening the concept to proposed legislation such as Canada's CRM2 for financial services, which is designed to promote transparency.
"In the wake of crashes such as 2008, the regulators and governments of the world are now pushing to ensure the finance industry does things for good economic value. In Europe and the US politicians and the general public are pretty fed up with conventional financial institutions and banks that have misbehaved. This a return to the old world way of doing things that would have been embedded around 400 years ago and is now top of the tree for regulators everywhere," Bagshawe said.