"It is all white men over 40": lack of diversity among insurance execs | Insurance Business America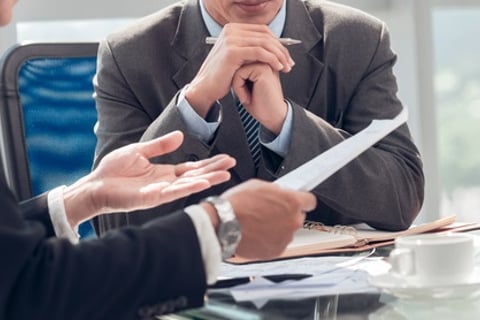 At the bottom of the insurance ladder, there is diversity. But when you look up at the top rungs of most organizations, it's fairly uniform.
Terri Browne, chief people officer at
Sedgwick
, says the top of the insurance pile is homogenous – but the status quo needs to change.
"I would say, when you're talking about the industry and at the executive ranks, no – no the industry is not diverse. It is all white men over 40," she says.
"There's a few women sprinkled in there. But as you start to move further into the organization, and you get more into that middle-management level, you start to see diversity, and then at the individual contributor roles, that's where you see the most diversity. That's not uncommon, most companies are there.
"Overall, when they look at their staff, it might be diverse, but the further you get up in the ranks the numbers [of non-white, non-male] start to drop off. And that's why companies need a focus on diversity and inclusion – not a hiring quota or mandate type of thing, but to make sure they're giving everybody an opportunity to succeed in the organization, so it's not just going to be the same thing year over year over year."
The industry is lagging when it comes to executive inclusion, Browne says, while the lack of diversity at the top of the hierarchy is actually detrimental to any organization structured that way.
The status quo is not good enough, she says – leaders need to be consciously hiring people who will bring differences of opinion if they want to succeed and innovate.
"I think the insurance industry is behind the 8-ball," she comments. "I don't think that's just an issue of time [to change hiring habits], it's an issue of top-down support. You have got to have executive leaders in an organization that appreciate that you're only going to sustain your organization and drive innovation when you have diversity of thought."
Internally, Sedgwick has been examining its own structure too, Browne says.
"We've recently kind of raised the hood and looked at Sedgwick … and we are a diverse organization [but] we need to make sure we continue to attract and hire and develop that diverse population," she says. "A lot of that is on manager training, because people tend to just naturally hire like themselves.
"You really have to train them [leaders] to think about it from an inclusive perspective – that you want to have people that have dissenting opinions, you want to have people that have different opinions – because only then, when you have diversity of thought – and demographic diversity is a leading indicator of that – can you really start to drive an innovative type of work environment."


Related stories:
Are there more women in insurance c-suites yet?
Need advice on diversity? Take it from the woman suing you