IVANS announces search engine for carrier market appetite | Insurance Business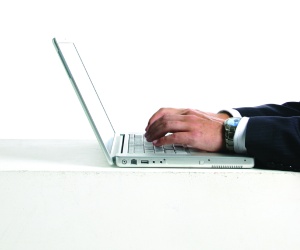 IVANS Insurance Solutions last week announced a new search engine that allows property/casualty agents and brokers to identify carrier appetite for commercial lines risks.
IVANS Market Appetite, unveiled during the IVANS Connect 2015 conference, allows agents to see a list of US carriers ranked by market appetite at the moment of opportunity. Supported by the recent IVANS acquisition of insurance technology firm EvoSure, IVANS Market Appetite aims to improve agency productivity by cutting back on time spent accessing carrier websites, referencing carrier risk guides and directly contacting underwriters on an individual basis.
To ensure all information is up-to-date and accurate, the system utilizes real-time capabilities and inferred data from websites and risk guides. The result, according to IVANS Vice President of Product Management Paul Warga, has been "a flood of agents saying 'Thank you!'"
"Assessing carrier risk appetite has been an inefficient manual process often hampered by information lags and outdated, inaccurate information that can diminish agents' and carriers' ability to effectively conduct business," Warga said. "IVANS Market Appetite overcomes this challenge and improves agent productivity by providing a streamlined search to access carrier risk marketing at the moment of opportunity.
"Additionally, IVANS Market Appetite enables carriers to more effectively communicate their demand for certain commercial lines risks to increase submissions and drive premium growth."
IVANS Market Appetite will be made available to agents through the upcoming release of Applied Epic 2016 in December, and Warga envisions a greater, more widespread release in the not-so-distant future. His eventual plans include expanding access to all carriers, managing general agents and retail agencies.
Such advances in automation, he says, will help support the longstanding reliance on personal relationships – which has become the insurance industry's backbone – and free up all parties to spend time on more productive tasks.
"Technology is enhancing, not replacing, face-to-face communication," Warga told
Insurance Business America.
"It is continuing to help change our industry, to make it more efficient, and we're seeing very positive reactions already."