Just how many CE hours should insurance agents be required to complete? | Insurance Business America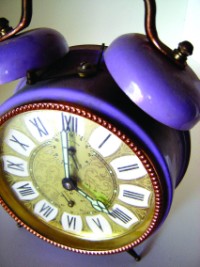 A proposal to raise the required number of continuing education hours for registered insurance agents in one state has reignited debate over professional producer standards.
While most state insurance departments ask that registered insurance agents complete 24 hours of continuing education each year, agents in Kansas are only required to complete 12 if they sell life, health, property or casualty insurance. Agents are also not required to have a college degree, but must pass exams administered by the state if they wish to sell life or health insurance.
The Kansas Insurance Department does not have an official stand on the issue, but has started comparing state-by-state data on CE requirements in order to determine if its own standards are adequate. At the conclusion of the study, Clark Shultz – the department's director of government and public affairs – will present a recommendation to the state legislature.
"It's probably more of an issue now than before," said Shultz, who pointed out that the rest of the nation seems to have settled on the 24-hour CE requirement.
The department has not yet established metrics for reaching conclusions on the effect of CE hours, but agents themselves are reportedly split on the requirement. While some celebrate the low requirement thanks to similarly low cost and time commitment, others are anxious to see the insurance industry gain a more professional reputation.
Trina Ceballos, executive director for the Kansas Association of Professional Insurance Agents, told the
Wichita Eagle
she supports a 24-hour educational requirement so agents can "keep current" and avoid any potential for federal regulation.
Insurance education organization
The Institutes
is not as fearful of federal involvement, but did say CE classes are invaluable for agents looking to adapt to new challenges, such as driverless cars or commercial drones.
"In theory, the more continuing education, the better they can serve both their personal and commercial customers," Ann Myhr, senior director of knowledge resources for The Institutes, told the newspaper.
In an earlier interview, NFP Property & Casualty Terrence Scali told
Insurance Business America
the agent sector is in need of some fine-tuning and greater professionalism thanks to an industry image of "an undereducated, over-salesy transactional processor that's overpaid."
"A lot of very small agencies in this country are 'lifestyle businesses' – businesses run by people who just work for a living and aren't building anything, which leads to less than the most competent outcome for consumers," he said.
Scali advocates tougher entry into the agent career path, with higher educational demands for entry-level positions and more time for producers to polish their skills rather than compete with the distractions of agency ownership.
As such, he suggests higher consolidation among agencies may actually aid in these goals and produce a more educated, professional workforce.
"I think fewer agencies would breed a stronger, smarter more capable industry. Maybe 10,000 would suffice," said Scali.