Key industry survey on specialty distributors now open | Insurance Business America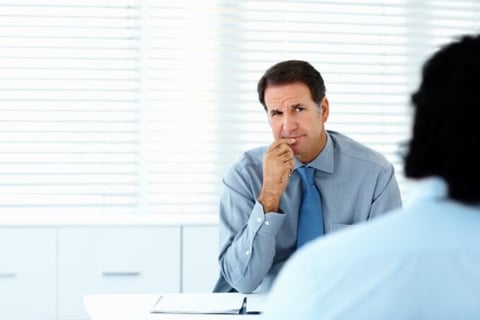 Insurance professionals have a unique opportunity to participate in an exclusive survey on the wholesale broker, managing general agent, managing general underwriter and program manager space.
The survey
, administered by MarshBerry in conjunction with
Oak Street
Funding and
Insurance Business America,
is among the first in the industry to provide key benchmarking data on specialty distributors.
"Based on our collective experiences and conversations with hundreds of specialty distributors, we quickly learned that the industry lacked a financial benchmarking tool. Naturally, we took this opportunity to launch a study for the sector," said Megan Bosma, senior vice president of intellectual capital at MarshBerry.
"We believe our report provides a unique collection of data that can allow specialty distributors to benchmark themselves financially to peers and competitors, better understand compensation costs relative to the broader insurance industry and illustrate the market outlook for the next 12 to 18 months."
Survey participants will have the chance to craft confidential responses to a unique set of questions, including:
Do you know how your company compares financially to peers and competitors?
How do your company's compensation costs compare to the industry?
What are companies doing to prepare themselves for perpetuating ownership?
Respondents will receive one complimentary download of the report, expected to be published in February 2017. Through that download, they will be privy to key insights specific to specialty distribution. Last year's version of the annual study, for example, yielded up findings such as:
Thirteen percent (13%) of Wholesalers responded that insufficient carrier relationships was a major challenge to growth, while 21% of the MGAs responded that it was also a major challenge to them. Paradoxically, most carriers have over capacity and are looking to write new programs.
Controllable expenses, other than commission expense, such as technology expenses are key drivers of EBITDA (Earnings Before Interest, Taxes, Depreciation and Amortization). Technology costs represent 4.9% of revenue for MGA's and 3.8% of revenue for Wholesalers.
Potential buyers who are looking for cash flow from commissions and profit sharing revenues are helping to drive multiples of EBITDA in purchase prices to levels in the 8x-12x range.
Of the respondents surveyed, 15.6% see talent/candidates as the largest obstacle to perpetuation. The next two largest obstacles to perpetuation were owners' age (11.1%) and competition (8.9%).
CEOs, president, CFOs and COOs are invited to take the
20-minute survey here
.
Results will be collected and aggregated (only averages will be presented) into a report that will be launched exclusively at MarshBerry's Peak Performance conference January 29 -31 in Park City Utah, and then released to the public in February 2017. No specific company results will be published or identifiable.