Kidnap insurance – and the people who rescue the victims | Insurance Business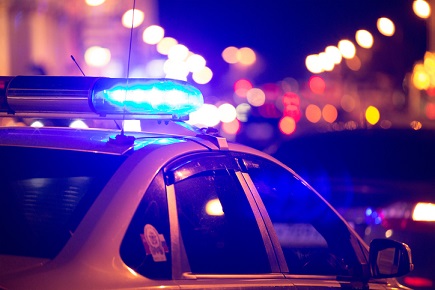 Kidnapping and extortion cases are happening every day – and while you might not hear about them due to their confidential nature, it pays for companies to have insurance to pay ransoms and negotiate getting their employees home.
Sarah Katz, assistant vice president of kidnap, ransom and extortion at Victor O. Schinnerer & Co, said companies are increasingly taking out the policies.
"More organisations are seeing the value of protecting their employees when they travel abroad or they have operations abroad or where they have exposure to those types of risk domestically," she explained.
Physical kidnappings continue to be committed – regularly – and these are often being claimed for through insurance. Latin America remains the most dangerous region for kidnapping threats, Katz said, although other regions are growing.
"In terms of the number of kidnappings that occur, Mexico leads by a large margin. Then there are a number of countries in Latin America with significant kidnap threats," she said.
In addition, Nigeria had recently "gotten worse", Katz pointed out, while Venezuelan kidnappings were on the rise. While Americans kidnapped in "the Middle East and Africa" were rarer, due to fewer Americans visiting those areas, she said, "those incidents can be some of the most complex to resolve."
Learn five steps to help your healthcare clients mitigate cyber risks. Download our free whitepaper.
"We regularly have claims come in," she said. "There's a wide range of claims, from somebody being kidnapped for ransom in Mexico, to somebody getting cyber extortion in the United States, to an ex-employee threatening to kill the manager, to detentions in Afghanistan – all sorts of things, all over the world."
Responding to a physical kidnapping – sending in the negotiators
When it comes to getting the right result in a kidnap case, it's the negotiators who are the real stars.
"With kidnapping, ransom and extortion coverage, one of the most important parts is the crisis response firm that's associated with [the insurance policy]," Katz said. "That's one of the things that separates it from other lines of insurance – that as important as it is for having reimbursement, or the expenses incurred, the ransom and so forth, having access to an expert who can assist with the negotiation process is really of key importance with the coverage.
And that's where people like Bruce Kaplan come in.
Kaplan, managing director of Hazelwood Street Consultants, has more than two decades of experience – on the ground in foreign lands – negotiating with foreign criminals and getting kidnap victims returned.
"I've done about 250 cases myself and have managed hundreds more," he said. "I prefer the field to management – it's a lot of stress, a lot of waiting, and then just moments of abject terror as you come to critical points in the process."
He said kidnapping had the potential to destroy victims and their families.
"It's really sad. It's the worst, demoralizing, sinister crime you can imagine," he stated. "It destroys families. I still cry after every case."
While you may not hear about many cases due to confidentiality, kidnapping is not a shrinking market for criminals, Kaplan said.
He and his staff could be deployed anywhere, to work on pirates in African waters, kidnappers in the Middle East, or guerrillas in the South American jungle. Just last week he was settling a case in the Caribbean, he said.
"We're seeing an uptick … most of it is in Central and South America and most of it is still extortion," he noted.
Insurance was important for individuals with high net worth, and for employees with companies with business in high risk areas: "It's a problem that's growing," he said.
Related stories:
Rampant rise in "express kidnapping" leaves many uninsured
15 months of hell: Why this insurance policy matters