Lawsuit over agent who failed to bring clients to new employer | Insurance Business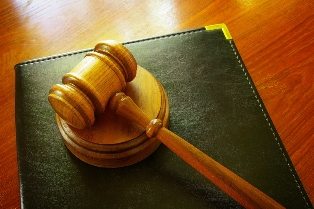 A vice-chancellor of the Delaware Court of Chancery has ordered all parties involved in a convoluted insurance case to come up with a remedy.
The case in question involves an insurance agent who failed to deliver business to his then new employer.
According to the ruling, Howard Wilson joined Delaware-based insurance business specialist Lyons Insurance Group with the expectation that he would bring his former book of business with him. Wilson's client list was something he had accumulated back when he was still working with USI Insurance Services.
USI Insurance, however, imposed a ban that blocked Wilson from retrieving the list for two years. Because of this, Wilson generated little new business during his two-year tenure with Lyons. Delaware Business Now reported that Lyons had paid Wilson $205,000 a year, on top of a $50,000 signing bonus.
Lyons eventually shelled out $500,000 to pay USI for the book of business at the end of the two-year period. But by that time, Wilson had joined GNG Insurance Agency in Pennsylvania.
A court filing noted that Wilson had suggested GNG to his clients while waiting for USI's two-year period to end.
Vice-Chancellor Sam Glasscock III of the Delaware Court of Chancery ruled that Wilson had breached his employment contract with Lyons. However, Glasscock dismissed other claims filed by Lyons against GNG.
"I find that Lyons has suffered compensable damages as a result of the breach, but on this record I remain uncertain of the quantum of damages compensable and how that amount is guided or cabined by the buyout provision," Glasscock said in a memorandum opinion.
"If damages are not ascertainable, injunctive relief, for a period tolled by this action, remains a potential remedy."
Also in the memorandum opinion, Glasscock ruled that the parties in the case should determine a remedy; the vice-chancellor gave the parties until October 22 to reach an agreement. He additionally warned that if a remedy cannot be agreed upon by the set date, "further court involvement" will be needed.