Legal industry targets insurance employers | Insurance Business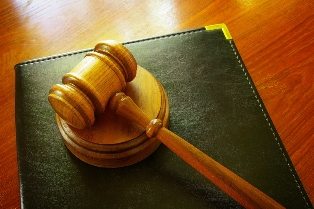 The results of two ongoing legal disputes could force the industry to review and possibly rethink its relationship with independent insurance agents.
Class action lawyers have recently moved against several insurers, claiming that the companies have been violating labor laws by treating independent insurance sales agents as independent contractors (ICs) instead of employees.
Specifically, the lawsuits allege that insurers have violated wage and hour, employee benefit, discrimination, and wage payment laws, InsureReinsure Blog reported.
In March, a Texas federal court judge denied a motion to dismiss an IC misclassification class action lodged against Texas Farm Bureau Casualty Insurance (TFB) and other insurers. The companies were looking to end an independent insurance agent's proposed collective action that sought overtime pay under the Fair Labor Standards Act (FLSA).
The agent alleged in Ferguson v. Tex. Farm Bureau Bus. Corp. that he and his fellow agents had been misclassified by the defendants as independent contractors. In their motion to dismiss the action, the insurers argued that the plaintiff was not covered by the FLSA because he had entered into independent contractor agreements with the insurers under the name of his corporation, Chris Ferguson Insurance Services, of which the plaintiff was the sole shareholder and president. The court, however, dismissed the insurers' argument, saying that "the putative employer acquired the person's labor through a contract with a business entity rather than the person."
The defendants also maintained that, as a matter of law, the plaintiff was an independent contractor. The court said that the test for employee status under the FLSA is based on "the economic realities of the parties' relationship." The court then cited facts from the plaintiff's complaint that proved that he was working in a seemingly employee-like capacity: the plaintiff had worked exclusively for the insurers for 12 years, was issued TFB business cards, had a TFB email address, and was "closely supervised" by TFB management.
In another case that is currently on expedited appeal to the US Court of Appeals for the Sixth Circuit, a district court ruled in favor of an insurance sales agent's class action that sought pension and other employee benefits from American Family Insurance Company (AFIC).
In Jammal v. American Family Insurance Company, the US District Court for the Northern District of Ohio on July 31, 2017 appealed the decision which held that the insurance sales agents of AFIC are employees – not independent contractors – for purposes of the Employee Retirement Income Security Act (ERISA).
AFIC filed a brief earlier this year to have the decision reversed. Three amicus curiae briefs filed by the US Chamber of Commerce, the American Council of Life Insurers, and the Property Casualty Insurers Association of America also called for the reversal of the decision. The appellate briefs argued that prior to the issuance of the court decision, nearly all federal courts had held that insurance agents are independent contractors.
Related stories: