Lessons from a challenging career | Insurance Business America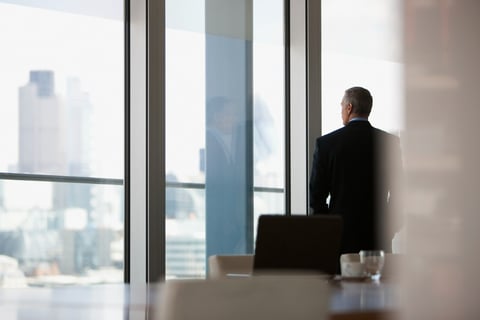 Gary Hirst, president of CHES Special Risk and a member of the Insurance Business Global 100, has a career track record that dates back to the hard market of the 1980s, a period that has taught him valuable lessons, which he shares in this interview.
After leaving school in the UK, his first employer was the Fenchurch Group, where he stayed for over 10 years to establish the company's international offering and get involved in the management buyout as well as the subsequent flotation on the London Stock Exchange.
"I was involved in a lot of cutting-edge broking policy production, helping large companies secure finance by structuring insurance mechanisms," he said. This experience allowed him to "develop certain capabilities and ways of thinking about product structure".
The mid-1990s were also a time of learning for Hirst as he joined boutique broker JK Buckingham, which was then looking to diversify its portfolio and go international. His role at this company gave him a good start in becoming an entrepreneur. Working with independent entities, which had no offices around the world, taught him "to be agile and fleet of foot… to think strategically in terms of engaging with markets".
For him, a crucial element of success is creating unique products that can attract business from brokers and earn the trust of insureds.
"What it does [is] teach you more than anything [that] you can't sit still. You've got to keep looking for opportunity. You have to be aware of developments that are going on in the marketplace, either by insurers or by software" – the latter being even more important as data becomes an essential component of the business. Meeting people and talking to them is also a key aspect of his work, which enables him to know other people's points of view and how they align with his company's philosophy. 
Since relocating to Canada in the late 1990s, Hirst has focused on growing his business and engaging with senior executives in the Canadian marketplace, discussing with them "the potential for regulation to be imposed on MGAs" as well as relevant education for insurance professionals in the country. The former president of the Canadian Association of Managing General Agents (CAMGA) said that his advocacy for MGAs involves encouraging others to consider a career in this space. When he stepped down from his leadership role in 2021, he knew that CAMGA was "standing on its own two feet" because 50 other MGAs and insurers had joined the association.
At the current stage of his career, Hirst considers challenges as milestones and believes that difficult situations teach people "not to be complacent and improves professionalism". In a market where capacity is moving away from traditional centres like London and spreading to other parts of the world, professionals have to "evolve and come up with another unique selling point," he said.
Hirst emphasises that looking for new opportunities – similar to his experience of moving to a different country – is a way to keep the excitement in one's work.
"Insurance has really been a fantastic career for me, one that I didn't know or didn't expect to attain back in the 1980s," he said. "If you're prepared to be open minded … [and] if you're prepared to work hard and … give an honest appearance to the brokers and the insurers, it comes back to you."