Lexington, TFIA partner on innovative flood insurance product | Insurance Business America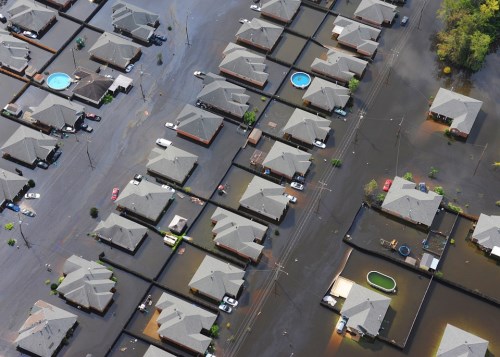 Lexington
Insurance and The Flood Insurance Agency (TFIA) have introduced a program to build resilience during the claims-resolution process after a catastrophe loss, company executives said at Insurance Business America's Cat Risk 2017 Masterclass today.
The companies have partnered to offer Lexington FloodReady, an insurance product that allows customers to repair their flood-damaged homes with materials that are more resistant to flood damage.
Matt Power, president of Lexington National Branch, said he saw the havoc flooding can cause when he went to New Orleans in the wake of Hurricane Katrina.
"One of the lessons Katrina taught me is that the government, although well-intentioned, didn't necessarily have the ability to allocate funds as they needed to be — but the private insurance industry did," Power said. "Another of the things I learned in the wake of Katrina is that as people started to rebuild, they didn't want what they had — they wanted something more resilient."
And that resilience is important to homeowners — after all, an area that flooded once is likely to flood again.
"in the last 20 years, the number of properties that have had a second loss has increased by 67%, and the number of properties that have had a third loss has increased 56%," said Evan Hecht, president of TFIA.
According to Hecht, the FloodReady product doesn't simply allow homeowners to repair their flood-damaged property — it allows them to improve it.
"The goal here is to make a property that suffers a flood loss a better risk than it was before it flooded," Hecht said. "It allows repairs with FEMA-approved flood-damage-resistant materials — even if they cost more.
"What sense does it make to have a flood loss and put together a claim response that's going to allow the homeowner to essentially put the same physical conditions back in place?" Power said. "We want to pay above and beyond what the damage was for the property. We want to put the customer in the position that if they're (in a flood) again, the property will be more resilient."