Liability and risk mitigation for Christmas parties | Insurance Business America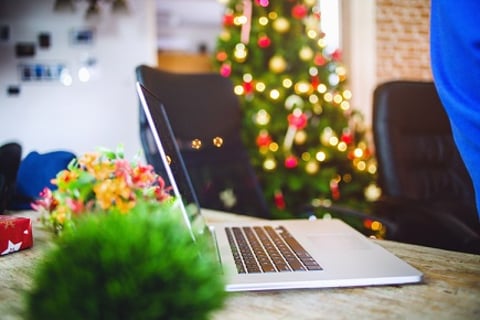 It's the season for office Christmas parties – where alcohol flows and employees let loose after a busy year. But with fun and festivities comes risk.
With the increased liability for workers' comp, harassment, and third-party injuries, it's important that employers know how to mitigate their insurance risks, said Cerrina Jensen, benefits consultant at CoreMark Insurance Services, in Sacramento, CA.
Celebrate excellence in insurance. Join us at the Insurance Business Awards in Chicago.
If a staff member was to get injured at a work Christmas party it could trigger a workers' comp claim, as parties can be considered within scope of the job, particularly if attendance is mandatory (whether expressed or implied), is held during work hours, is on company premises, and if it includes vendors.
"The risks are primarily from a liability standpoint. Anything that an employee does on 'employee time' in an employer-sponsored environment is subject to scrutiny," Jensen said.
"If an employer thinks they have an exposure beyond your typical employee luncheon, where they have a drink or two – if they want to do something more extravagant – there is always one-time event liability coverage. It's a social function and people might get a little wild and crazy and, you know, break an ankle during a dance-off, or what have you.
"With such a litigious society … we're always looking for ways to help our clients avoid risks – whether they see them as risks, or whether it's something that's never even occurred to them. We always give them reminders, so they can think about things before it becomes a problem."
As such, periodically, CoreMark will send out "proactive communications" to clients – like a blog post about risks at Christmas parties – to outline where their risks may lie.
"[Christmas party risks] aren't actually something people ask about in a day-to-day environment," said Jensen. "But as an agency that's focused on partnering with our clients, and helping them to avoid potential exposures before they become exposures, these are the kinds of things we put out as proactive communications – something for people to think about."
Here are some other pieces of advice CoreMark offers to help ensure the Christmas "cheer does not turn into a legal nightmare." These tips are as valid for your agency as they are for your clients.
Attendance must be voluntary.
Make sure the event is after working hours and offsite.
Do not incentivize employees with suggestions of bonuses or awards for attending.
Do not invite vendors or customers.
Encourage staff to bring their partners.
Set out usual, respectful rules, particularly as alcohol can reduce inhibitions and can lead to sexual harassment or discrimination claims.
Consider limiting or not serving alcohol. If you do serve alcohol, hire a bartender who knows how to cut people off.
Arrange free transportation so no-one needs to drive home after drinking.
Related stories:
The worst office Christmas parties ever
Protecting your clients during parties for the holidays