Liability questions emerge as House considers driverless cars | Insurance Business America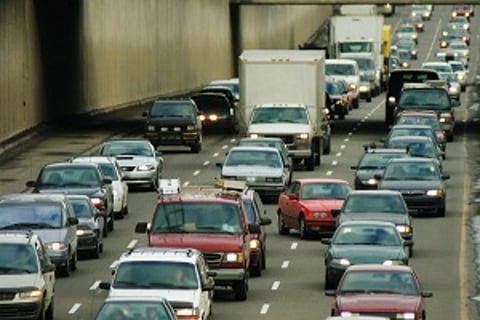 Lawmakers debated the safety ramifications of a nation running on driverless cars Tuesday in a House Transportation and Infrastructure Committee meeting. However, for the insurance sector, the real question lies in how such technology will change liability policies.
"The cost of auto insurance is built around two things—the frequency of auto accidents, and their expense," said Dr. Robert Hartwig, president of the Insurance Information Institute. "If self-driving cars become more of a reality on our roads, it is going to have a major impact on auto insurance."
Jeanne Salvatore, spokesperson for the III, said she sees ramifications coming largely for in liability policies.
"Right now, in terms of liability, insurance rates are based on driving behavior and so we're not going to be able to use the normal underwriting criteria," Salvatore said. "A whole bunch of things would no longer apply."
However, questions of fault for accidents involving driverless cars are still unanswered, Hartwig noted.
Hartwig said such situations would require increased investigation from an insurance adjuster, as there would be "less of a presumption of driver error."
"All vehicles will be equipped with 'black boxes' that record system and driver performance," he said. "When accidents happen, both the driver and the technology will be examined."
Hartwig said such questions have been seen before in aviation, and "will most certainly become an issue in motor vehicle accidents." He indicated that "when accidents are deemed to be due to hardware, the issue becomes one of product liability."
In such cases, Hartwig said, manufacturers would bear the financial responsibility.
During the House hearing, representatives were more concerned with driverless cars' impact on road safety and the job market. However, all agreed that a future with driverless cars is still a few years out. Hartwig puts it at about 2025.
National Highway and Traffic Safety Administrator David Strickland, who testified at the hearing, told lawmakers his agency was keeping a close watch on the development of driverless cars. It is still unclear what level of oversight the government would have on the cars' development.
No matter the level of government involvement or market saturation, however, Salvatore is confident the insurance sector will be able to adapt. She noted that though driverless cars are "all so new," the industry has handled technological advances well in the past.
"Insurance always evolves to take into account changes in technology," she said. "For instant, we now have insurance policies for identity theft. When this wasn't an issue, it wasn't an insurance issue. But now, unfortunately, people's identities do get stolen and they are able to protect themselves with an insurance policy."