Liberty Mutual appoints North American middle market head | Insurance Business America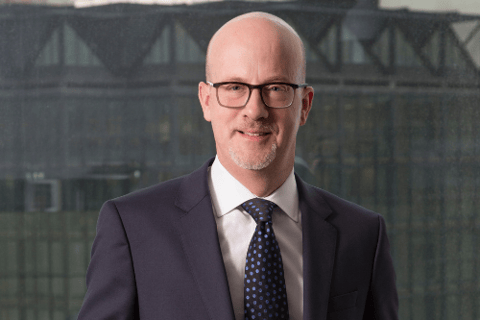 Liberty Mutual Insurance has named Garth Pepper (pictured) as president of North America middle market, Global Risk Solutions (GRS).
As president, Pepper will drive continued profitability and growth for the unit, which provides comprehensive solutions for mid-sized businesses in both the US and Canada.
Pepper was most recently serving as president of Liberty Mutual Canada. Before this, he had spent most of his career as a specialty casualty underwriter in both London and Toronto
Following Pepper's promotion, Rob Marsh – who currently leads Liberty Mutual Canada's commercial insurance operation – has been tapped to succeed Pepper as the new president of Liberty Mutual Canada.
"Garth has demonstrated tremendous vision and leadership heading Liberty Mutual Canada over the past six years, building the operation from a niche player to a major commercial and specialty insurer," said Liberty Mutual GRS North America president Tracy Ryan.
Ryan also noted that while Pepper was serving as president of Liberty Mutual Canada, the regional operation grew "significantly," delivered "company-leading" results, and was a popular market for Canada's largest brokers.
"I am thrilled to expand his responsibilities across all of North America, where he will leverage his leadership and underwriting expertise and lead a critical component of Liberty's commercial insurance operations," Ryan added.
Pepper commented in a statement that mid-sized companies – which are vital to the health and strength of the US and Canadian economies – have unique risk challenges.
"Such companies are growth-oriented and require a range of flexible insurance solutions that can grow with them," said Pepper. "We partner with brokers and buyers to identify exposures and the most effective ways to manage and mitigate them through industry-leading underwriting, claims and risk control."