Light on the horizon for insurance M&A | Insurance Business America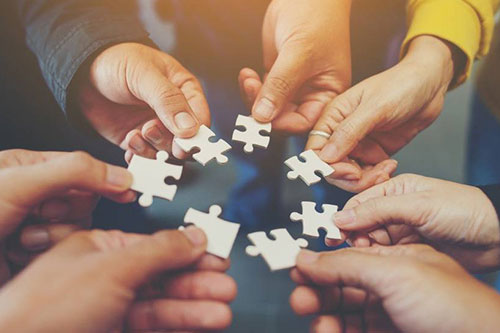 Mergers and acquisitions (M&A) in the global insurance industry increased in the first half of 2020, with 201 completed deals worldwide, compared to 197 deals in the second half of 2019, according to Clyde & Co's Insurance Growth Report mid-year update. Most of the deals completed in H1 were negotiated and agreed back in 2019, before the global coronavirus pandemic. It remains to be seen how the uncertainty surrounding COVID-19 will impact insurance M&A deals in the second half of the year.
While the deal count was high in H1 - this was only the second six-month period in the last five years where the volume of transactions worldwide exceeded 200 – there was a slight "cooling off" in new M&A activity in the early months of 2020, according to Vikram Sidhu, Clyde & Co Partner, based in New York.
"Probably the main driver for that 'cooling off' is the fact that we hit a very mature level in the M&A market," Sidhu told Insurance Business. "There has been a lot of very robust deal activity across the globe, certainly in the US and North America more generally, for quite a long stretch. So, we hit this period [late in 2019 and early in 2020] where deal activity was naturally slowing down, and sellers and buyers were having a harder time seeing eye to eye on deals and pricing and so on. Then, when COVID-19 hit, we certainly saw a chilling of deal activity across the globe. That's only natural because of lockdowns, and deal makers have really had to scramble to figure out all aspects of their businesses and financing for potential deals."
Read next: Global insurance M&A up in first half
Despite the COVID-driven halt in deals, it's not all doom and gloom for the M&A market. In fact, Sidhu said Clyde & Co has noticed "a spike in interest and activity" since August, which he described as "very encouraging" in terms of M&A deal activity coming back strongly in 2021.
"There are several drivers of interest in M&A deals [in the COVID / post-COVID era]," he said. "Firstly, we've seen premiums move in the right way for the insurance industry. There's still a lot of dust on the claim side, with a broad range of claims coming out of COVID – especially business interruption – and recent natural catastrophes. As a result of that, there's been an increase in rates and a general hardening of the market, which is really encouraging buyers to look at the insurance industry again. We see a lot of interest coming in from that perspective.
"Also, we're starting to see a lot of clients who are pushing harder to rationalize their books of business and do more legacy deals. We're seeing a lot of momentum with companies wanting to shed legacy books of business. They're sharpening their pencils and really trying to identify what pieces they want to keep in this new world that we're in, so that they can really deploy their capital where they want it to be."
But Sidhu added that just because there are sellers out there wanting to shed legacy books, it doesn't mean they will get gobbled up quickly. In North America especially – but also in Europe and some regions in Asia-Pac – large legacy carriers are using the low interest rate environment to build up their funding for potential deals. The buyer capacity is there, Sidhu stressed, but whether or not there's enough interest on the seller side as companies work through the impacts of the coronavirus pandemic remains to be seen.
Read more: Clyde & Co expands global cyber offering with new hire
Beyond legacy deals, one area that could drive recovery in the insurance M&A market is technology. According to the Clyde & Co report, technology continues to be a primary growth driver worldwide. Deals completed in H1 2020 included investments into US-based start-up Openly, Belgium's Keypoint and yallacompare in the United Arab Emirates.
Joyce Chan, Clyde & Co Partner in Hong Kong commented: "While insurtech investment dived in Q1 due to COVID-19, it rebounded in the second quarter. Although investors have already become more selective since last year, a trend that the pandemic will strengthen, high-quality tech offerings are still attractive, provided they can prove their worth. Start-ups now reaching maturity with a proven track record are ripe for acquisition and we expect this to be a key deal driver in H1 2021."