Lloyd's business interruption lawsuit victory highlights insurers' strength – report | Insurance Business America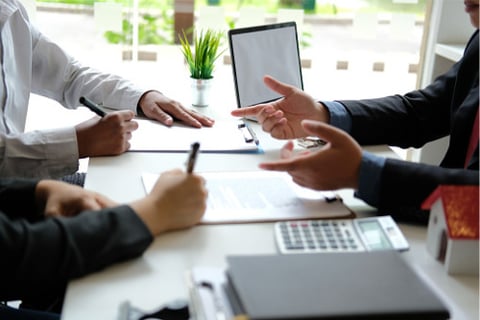 A new report looking into the first COVID-19 business interruption lawsuit that went to trial notes how the case underscores insurers' strengths going into such legal proceedings – but there are some outlier cases that could still put insurers on the hook.
The Bloomberg Intelligence (BI) report, entitled "Insurers' Strong Defenses in COVID-19 Coverage Suits," analyzes the February 10, 2021 trial win in favor of Lloyd's in a business interruption coverage lawsuit by a New Orleans-based restaurant. The suit was in the minority in alleging that the coronavirus was present on premises, and the policy at issue lacked a virus exclusion.
However, the court ruled for Lloyd's, denying the restaurant coverage. While there was no reason given, BI noted that the verdict suggested that the court found that neither the presence of the virus nor the government shutdown orders constituted physical loss for purposes of coverage.
"The number of court rulings dismissing COVID-19 business-interruption suits far exceeds those allowing cases to proceed, a trend we expect to continue in the US Courts are throwing out cases primarily because the suits don't sufficiently plead there was a physical loss of property or physical damage, or because the policies at issue contain virus exclusions," the BI report said.
Citing its own litigation tracker, BI also noted that insurers have won dismissal in more than 80% of rulings in business interruption cases. While the trend may last for the foreseeable future, BI warned that the above defense is not completely airtight, since there are a few decisions that have held that a shutdown order constitutes as physical loss, and thus must be covered by insurers.
"The few cases that survived mostly did so because the coronavirus allegedly was on the premises and there was no virus exclusion. An Ohio federal court and a North Carolina state court are the first to require coverage, holding that shutdown orders constitute a physical loss. Reversals on appeal are possible," the report noted.
Most of the rulings have rejected cases since the plaintiffs did not claim that the virus was on-site, which undermined physical loss requirements, BI found.
"Even if the coronavirus was present, as alleged in New Orleans, Missouri and some other cases that survived, it may not constitute physical loss or be found to have caused extended closings," the report continued. "Still, outcomes will vary by policy and state, with Ohio, North Carolina, Washington and potentially New Jersey rulings outliers for now in treating shutdown orders as triggering physical loss coverage."
BI has also noted that the lack of virus exclusions could be brought up by plaintiffs during business interruption cases – in the Lloyd's case, the insurer did not have any exclusions, but still managed to win.