Lloyds hit with record $153m fine over controversial insurance product | Insurance Business America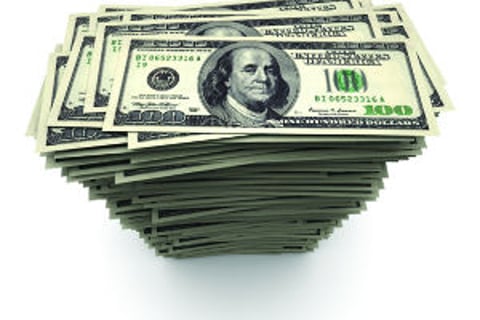 A major British financial institution is facing a record fine that could top $153 million dollars after regulators concluded executives mishandled customer complaints related to a controversial insurance product.
Lloyds Banking Group stands accused of inappropriately selling payment protection insurance (PPI) to consumers taking out mortgages, applying for credit cards and seeking other loans.
The product is meant to insure repayment of loans if the borrow dies, becomes ill or disabled, loses a job or faces other circumstances significantly impacting income. PPI is controversial, as the lender typically benefits from any claims while the product itself is purchased by the borrower.
Lloyds and other banks stand accused of using the policy's complex pricing and terms to fool consumers into purchasing a product that would not be a good fit.
According to the UK's Financial Conduct Authority, PPI policies have cost British lenders about $29 billion over the last four years, and banks have sold more than 45 million policies between 1990 and 2010.
Lloyds was by far the largest provider of the product, and regulators say the bank unfairly rejected a large number of consumer claims for compensation between March 2012 and May 2013.
Approved as part of a settlement between Lloyds and the FCA, the fine is the largest ever issued by regulators relating to the handling of such claims, the
New York Times
reported Friday.
"If trust in financial services is going to be restored following the widespread mis-selling of PPI, then customers need to be confident that their complaints will be treated fairly," said Georgina Philippou, the FCA's acting director of enforcement and market oversight.
In addition to the fine, Lloyds Banking Group Chief Executive Antonio Horta-Osorio will forfeit 250,000 pounds in bonuses as a result of the claims mishandling. Other bonuses for Lloyds executives totaling 2.65 million pounds will also be forfeited.
Horta-Osorio, who has made it a goal to restore Lloyds' reputation following the 2008 financial crisis, apologized to affected customers Friday.
"Whilst our intentions were right, we made mistakes in our handing of some PPI complaints," he said in a statement. "I am very sorry for this."
Lloyds has set aside 12 billion pounds to compensate consumers for the mis-selling, not including the cost of reviewing the cases.
The banking industry as a whole has set aside 26 billion pounds for the same purposes.