Lloyd's of London puts forward proposal for expansion of pandemic insurance | Insurance Business America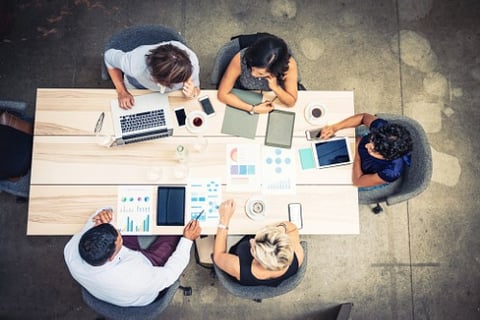 The world's largest insurance market is looking to take the lead on a new type of policy that could potentially cover revenue that is lost when businesses are forced to close due to government orders.
In a new report, Lloyd's of London has called on governments to back funds that can help protect insurers against a possible wave of claims on the back of public health emergencies and telecommunication failures. The report comes after the market suggested that insurers are in line for a record $203 billion hit from the coronavirus pandemic. Now it is committing £15 million (around $18.5 million) to find solutions as the likes of AXA and Hiscox face insurance litigation and the FCA brings a test case to the High Court in an effort to provide clarity on business interruption insurance and its limits.
"The purpose of insurance is to help businesses and communities manage the risks they face, enable them to recover quickly from disasters by paying claims, and provide the security that allows them to innovate, develop and drive economic growth," said Lloyd's of London chairman Bruce Carnegie-Brown.
"COVID-19 has demonstrated that there is much more we can do to support our customers by providing protection for the changing risks they face. Some of these risks are of a scale that require partnership with governments globally and this report identifies ways in which the insurance industry could work with governments to share risk and create a braver, more resilient world."
So, what are the possibilities it outlines in its new report, Supporting global recovery and resilience for customers and economies: the insurance response to COVID-19?
Broadly, Lloyd's has outlined three open source frameworks that could be applied around the world and that it believes would provide consumer protection. These are:
ReStart: A non-damage business interruption solution for the Lloyd's market that focuses on supporting SMEs. It provides non-damage business interruption coverage initially to UK SMEs by pooling limited capacity across a number of market participants. Ultimately, it would help SMEs with reopening and provide a range of limits to ensure it is affordable for customers without needing government backing.
Recover Re: This outlines an "after the event" insurance product framework designed to provide relief and cover for non-damage business interruption in the long-term. Lloyd's sees it as an "efficient way to inject commercial and government funds into the economy, providing relief to customers with limited borrowing capacity." It believes it could be implemented in any country where the government has sufficient resources.
Black Swan Re: This is a reinsurance framework designed for partnership between the government and the insurance industry to protect customers from the long-term impacts of catastrophic events, including pandemics. It provides reinsurance for commercial non-damage business interruption cover for black swan events with the capital pooled by the industry and backed by a government guarantee if ever it was short on funds.
Meanwhile, the £15 million that Lloyd's is investing will go towards a center of excellence to build better understanding of how to protect customers against systemic risks, including pandemics.