Lloyd's of London working with regulators to implement Russia sanctions | Insurance Business America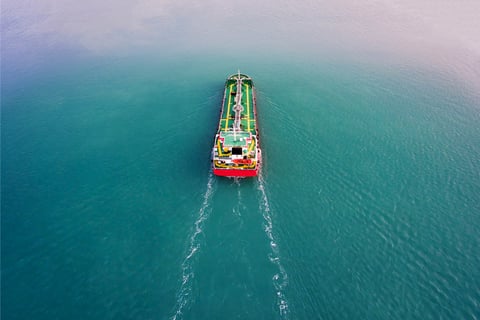 The UK and EU have agreed a co-ordinated ban on insuring ships carrying Russian oil, in a move that will shut Moscow out of the Lloyd's of London insurance market and curb its ability to export crude, according to British and European officials.
On Wednesday, June 1, Reuters revealed that Lloyd's of London has said it is working closely with British and international governments and regulators to implement global sanctions against Russia.
"Lloyd's supports and remains focused on the delivery of a global sanctions regime against the Russian state," Lloyd's said in a statement reported by Reuters.
Lloyd's, which is the world's oldest insurance market, has long been at the heart of the global marine insurance industry. The Financial Times (FT) reported on Tuesday, May 31, that this block on its members insuring Russian oil cargoes will put more pressure on global commodity markets. The insurance ban is part of a new EU sanctions package targeting Russian oil exports.
Brussels agreed an embargo on most Russian oil shipments late on Monday, May 30, the FT said, but the involvement of the UK unlocked the insurance ban.
The publication noted that: "This could have much broader consequences for Moscow's exports and leave it looking for insurance in smaller, less developed markets."
Insurance has been a stumbling block in the development of the EU oil ban due to warnings of the implications of clamping down on a sector crucial to international trade as well as concerns that the EU acting alone on insurance sanctions could see more business flowing to London's international market.
"There is a level playing field issue if London keeps on providing insurance and then a lot of it goes via Lloyd's of London," the FT reported a senior commission official as saying.
Ursula von der Leyen, president of the European Commission announced action on shipping on Tuesday but officials emphasised it was London's decision to drop its opposition and thus clear the way for the new sanctions package. The FT noted that Greece and Cyprus only agreed to the action after the commitment from the UK to follow suit.
Commenting on the move to the FT, Helima Croft, head of commodities strategy at RBC Capital Markets, said: "It's hard to underplay how significant a move this is by the UK and EU. Taking out insurance will have a huge impact on Russia's ability to export its oil. It's one of the toughest sanctions Europe has in its armoury."