Lloyd's selects culture advisory group members | Insurance Business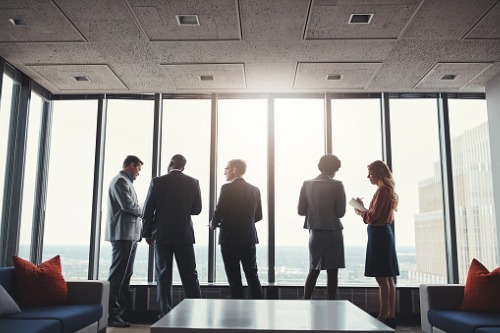 It's official: The Lloyd's of London culture advisory group designed to help drive long-term culture change within the marketplace has arrived.
The independent group was formed to see to it that Lloyd's is taking the right actions in response to last year's market-wide culture survey that shone a spotlight on inappropriate behavior.
The line-up includes APS Ltd chief executive John Amaechi, Lloyd's Market Association CEO Sheila Cameron, Inclusion@Lloyd's chair and Aon global chairman of reinsurance solutions Dominic Christian, London & International Insurance Brokers' Association chief executive Christopher Croft, Mental Health UK CEO Brian Dow, Salesforce UK and Ireland chief executive Dame Jayne-Anne Gadhia, London Market Group CEO Clare Lebecq, International Underwriting Association chief executive Dave Matcham, and GoodCorporation director Debbie Ramsay.
Also part of the group are Lloyd's board member and non-executive director for talent and culture Fiona Luck, Lloyd's head of talent development and inclusion Pauline Miller, Lloyd's chief marketing and communications officer Jo Scott, Lloyd's culture programme manager Amanda Thompson, and Lloyd's chief human resources officer Julia Tyson.
"We are privileged to bring together such an accomplished group of experts and industry leaders," said Luck, chair of the culture advisory group. "I believe that the combination of their insights and experience along with the strong commitment from our senior leadership team at Lloyd's will drive real cultural change.
"The culture advisory group will help identify measurable outcomes, critically assess progress against these outcomes, and play a pivotal role in creating the aspirational culture of integrity, respect, and inclusion across the Lloyd's market."