Lloyd's 'still getting to grips' with US tax reform | Insurance Business America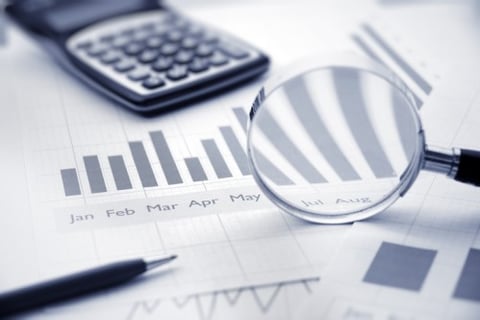 Tax reforms enacted by President Trump have been a blessing for domestic US insurers like
Berkshire Hathaway
,
Allstate
and
Travelers
. Many home-grown carriers argued their international rivals had an unfair tax advantage, and they've welcomed the chance to get back on to a level, if not advantageous, playing field.
The new tax law has
reduced the corporate income tax rate
from 35% to 21%. It has lowered the tax burden on pass-through businesses and enforced new rules to prevent abuse of the pass-through tax break. It also includes a new tax on cross-border insurance payments, which could make it more challenging for foreign-owned companies to compete in the US insurance market.
Multinational insurers with US operations have not been left jumping for joy at some of the changes in the Republican tax law, however.
Lloyd's of London
is one such corporation that has been posted by some as a potential loser from the reforms. It's said the tax on cross-border payments will make it harder for global corporations to reduce their US tax bills, which could result in premium increases.
How are your wholesale brokers and MGAs performing? Take our Producers on Wholesale Partners survey!
Lloyd's has been a major force in the US insurance market for more than 100 years. It has approved surplus lines insurers in all US states and territories and is an accredited reinsurer in all 50 states. Approximately 41% of the corporation's global premiums are held by US customers.
"How will [US tax reforms] impact Lloyd's? At the moment, I haven't got a [concrete] answer to that," said
Lloyd's
chief financial officer, John Parry. "We're looking at how it will affect Lloyd's relative position in the market […] and how syndicates might have to structure their reinsurance programs.
"I think all firms are looking at how it affects them and how they structure capital. This legislation came through in pretty short order in the US, so I think people are still getting to grips with it."
Multinational (re)insurers operating in the US are now being forced to think about how they will allocate business and capital expenditures in the states, and consider other things like employee hiring, supply chain management and other business opportunities. It remains to be seen exactly how things for multinational corporations like Lloyd's will play out.
Related stories:
Has Donald Trump just given Berkshire a $37 billion boost?
MGA offering special bonuses after tax reform bill – challenges others to do same