Lockton partners with Benefex | Insurance Business America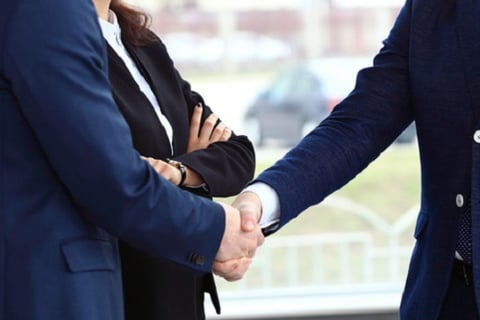 Lockton, the world's largest privately owned, independent insurance broker, has announced a partnership with tech company Benefex.
The partnership will allow Lockton's clients to access OneHub, Benefex's HR technology platform. Clients will be able to see their employee-benefits plans delivered through the online system, improving their employees' experience and creating more positive interactions between employee and employer, Lockton said.
"The scalability of OneHub makes Benefex a perfect partner for Lockton," said Jon Green, Lockton regional head of benefits for the UK and Europe. "Our client portfolio is diverse, and so the flexibility of the platform will be hugely beneficial in catering to all of our clients' technological needs."
"We are thrilled to build on our international offering with Lockton," said Matt Macri-Waller, founder and CEO of Benefex. "They are a universally trusted global source for global employee benefits brokerage and consulting, and we look forward to working with them to deliver the best possible service for our customers. Lockton's experience in international markets combined with OneHub's agility means that our mutual customers will have a robust multi-national offering, centrally operated but mindful of regional laws and needs. Benefex's existing clients will be able to quickly and confidently expand their offering into any of their other regions, backed up with scalable technology and trusted overseas brokers."