Lockton VP and account executive is networked in | Insurance Business America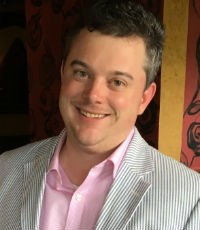 After four years of weathering Midwest winters and pining for the sun, Jonathan Githens headed south to begin his insurance career in Texas.
An economics major from the University of Michigan, Githens was looking for an entry-level business position down south when he came across an advertisement in the school's career center from
Aon
. After being hired by the brokerage, he entered an 18-month introductory program in which he learned about different insurance fields and improved his business acumen.
Githens quickly learned to love the business.
"It's something new every day," Githens told
Insurance Business America
. "Every day presents new challenges and problem-solving opportunities to help clients."
He spent three-and-a-half years as an account specialist with Aon before moving to Lockton, where he works now as vice president and account executive with clients across all industries. The company's emphasis on service appealed to Githens, who spends much of his time in the Dallas office growing Lockton's real estate business and, as he puts it," feeling the ownership of the accounts."
But Githens is also active in the industry at large. At just 28 years old, Githens is a relatively rare presence in an industry where the average member is in their mid-50s. In that environment, networking is key and Githens – active in the Risk and Insurance Management Society, among other groups – feels passionately about it.
"Insurance is a large industry, but a very tight knit one as well," he said. "You never who you'll need to lean on in the future, whether it's business related or a connection that can help you in some other way. I've also really enjoyed meeting new people and just talking about the business."
It's a message Githens has passed on to other young professionals in his work with the Dallas-Forth Worth RIMS chapter.
"I try to emphasize that we live in a world where it's not just one piece of paper that gets your foot in the door," he said. "Even school can do a lot for you outside your GPA – it can be crucial at a time when a young professional is looking to grow their career."
Githens' eventual goal is to progress further in the real estate practice and perhaps even lead Lockton's efforts in that market.