Luxury auto feature set to drive up insurance premiums | Insurance Business America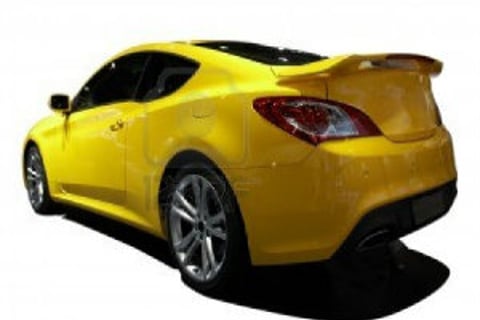 Whether shopping for an Audi, Hyundai or Tesla, luxury car consumers are beginning to clamour for the hottest new auto feature: touch screen-enabled dashboard displays that function similar to a smartphone.
In fact, J.D Power recently found that 15% of consumers will pass on buying a car if it doesn't feature up-to-date technology, compared with 4% last year, and
Reuters
predicts that dashboards are set to "become increasingly important over the next 3-5 years."
But a new backlash to these devices may be emerging, and with it, opponents who are bringing to light the multitude of risks that could accompany this technology. As a result, brokers and industry analysts believe that dashboard technology may generate a spike in premiums for the drivers of these vehicles.
"I think there's definitely a concern that it could lead to distracted drivers," said Pete Karageorgos, director, consumer & industry relations, Insurance Bureau of Canada. "Whenever something impacts drivers' eyes, ears or thought processes, there's an increased opportunity for getting into a crash."
Dashboards vary by vehicle make and model, but can include options to view incoming tweets, follow along with the car's navigation or have text messages appear on screen while being read aloud by a vocal interface. While Audi has gone on record to advocate for its dashboards' safety by claiming that it's safer than the alternative of using a smartphone," Karageorgos believes that analytics will eventually reveal the technology's true impact.
"Anything new takes a bit of time for the data to work its way through the system, but once it does, that's what ultimately determines what effect these will have on premiums," he said.
Another insurance concern has been raised, however, with regard to theft. The Insurance Information Institute suggests that the increased value that dashboards add to cars may make them more susceptible to theft.
"There is certainly the potential that dashboards may result in more theft claims, but the data will show that as well," Karageorgos said. He notes that many insurers, as well as a unit within the IBC, have investigative divisions that examine the frequency of thefts as they relate to make, model and year of vehicles. This makes it possible to track any patterns that may exist, and relate them to a common variable, such as smart dashboards.
But while the insurance impact remains to be seen, Karageorgos hopes that this dialogue at least serves to reemphasize a critical lesson for drivers.
"The key message here is regardless of any new features or bells and whistles, drivers should pay attention to the road in front of them, regardless of any distraction in the car – whether that's technology, other passengers or pets," he said.