Major figure heads for Lloyd's of London exit | Insurance Business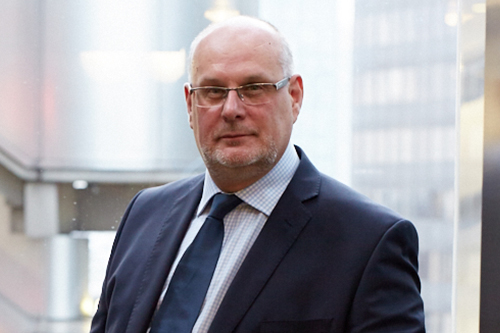 "As I enter my fourth year at Lloyd's, it feels like the right time to pass on the baton and explore new opportunities."
Those were the words of Lloyd's of London performance management director Jon Hancock (pictured) when it was announced that he has decided to step down from his post this year. It's not clear as to when the departure is taking place, but Lloyd's chief executive John Neal is "delighted that we will have him for a while longer."
Known for resetting the performance agenda at the centuries-old insurance marketplace, Hancock also took the lead on Blueprint One as part of the Future at Lloyd's strategy. The RSA veteran came onboard Lloyd's in December 2016.
"Working with the Lloyd's market has been a personal and career highlight," said Hancock. "I have enjoyed my time here and I am proud of what my team and the market have achieved: the foundations have been set for the Lloyd's market to return to world-class underwriting performance and the Future at Lloyd's sets out a compelling strategic vision."
Meanwhile other executive committee changes have been revealed: the recruitment of former LV= HR and communications director Julia Tyson as chief human resources officer and the promotion of Jo Scott to chief marketing and communications officer. The latter, who has been with Lloyd's for 15 years, currently serves as head of brand, marketing, and communications.