Major health insurance mergers aren't a done deal yet | Insurance Business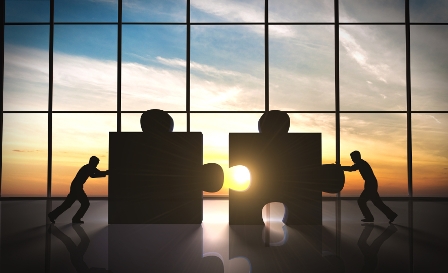 The chief executive officers of Aetna Inc. and Anthem Inc. are confident that their planned acquisitions of rivals Humana and Cigna, respectively, will go forward. Shareholders have approved the $54.2 billion and $47.5 billion transactions, and both are expected to close in the second half of the year.
Yet a closer look at how the Department of Justice is treating such megamergers suggests that the sailing may not be quite so smooth.
A recent report from law firm Gibson Dunn & Crutcher LLP reveals that antitrust enforcement is growing, with 2015 a "banner year for [Department of Justice] merger enforcement efforts." In fact, antitrust enforcement agencies brought an average of 34 merger enforcement ations per year, increasing to 41 between 2010 and 2012.
Going forward, Gibson Dunn believes federal agencies will "continue to challenge transactions at a relatively high rate."
While the Justice Department is still reviewing the Aetna-Humana and Anthem-Cigna mergers, it has set a precedent of objecting to high-profile merger proposals in other sectors. General Electric and AB Electrolux called off their deal in December, as did Tri-Union Seafoods and Bumble Bee Foods, after the Department objected to them on the basis of reduced competition.
It also investigated deals between Comcast and Time Warner and AT&T and DirecTV. The latter went through, while the former was called off after the Department voiced its concerns.
The Justice Department has similar issues with the health insurance proposals. It is concerned the transactions will result in rate increases, affecting local and regional markets for specific insurance products.
In 2012, for example, the department raised concerns with Humana's acquisition of Arcadian Management Services as well as WellPoint's acquisition of Amerigroup due to lack of competition in smaller markets.
If any of the deals currently being proposed go through, analysts say it would result in an industry topped by three dominant carriers – each earning more than $100 billion in annual revenue. That could seriously dampen competition in many markets.
Industry officials, however, say merger and acquisition activity is not likely to affect premium pricing. Instead, insurers' "focus is on making sure consumers have affordable coverage," a spokesperson for America's Health Insurance Plans said.
Greater affordability certainly seems to be the focal point of messaging coming from health insurers. Anthem CEO Joseph Swedish characterized the potential takeover of Cigna as a deal that would result in "the scale to drive greater efficiency and affordability for our customers" as well as "improvements in the total cost of care."
Yet some critics say that rhetoric doesn't always pan out in reality.
"There's no good evidence out there that scale is associated with lower premiums or improvements in plan quality," Leemore Dafny, a former official with the FTC, told the
Wall Street Journal
. Even if there are cost savings to be had, Dafny questions whether insurers would pass those on to consumers.
Regardless of the effect on the market, merger and acquisition activity among insurers is likely to continue. The ACA's stipulation that insurers spend the majority of premiums on healthcare creates incentives to cut back on administrative costs – something that's more easily done in a merger.
Similarly, pressure to collect data on consumers in an attempt to cut back on healthcare costs is better accomplished by companies that have the scale and resources to do so.
Analysts say they expect these and other forces will continue to push insurers toward consolidation, and expect a deal between any of the top five health insurers shortly.