Manulife explains peaks and troughs of latest financials | Insurance Business America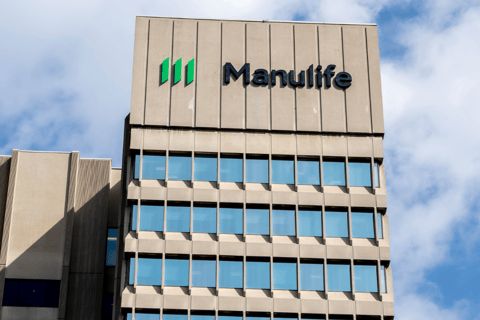 Manulife's growth in North America cushioned the toll that the pandemic took on its Asia business, which resulted in the insurer's overall profit decline in the last quarter. The Toronto-based insurance giant reported core earnings of $1.56 billion, down 9% from the $1.68 billion for the same quarter last year. However, it reported higher net income attributable to shareholders than last year.
"Lower sales in certain markets in Asia, due to continued COVID containment measures impacted MBB this quarter. This was partially offset by strong growth in both Canada and the US, exemplifying the benefit of our business and geographic diversification," said Roy Gori, Manulife president and chief executive officer during its quarterly earnings call with investors.
"In fact, on a year to date basis, our Canada and US segments delivered double digit [new business value] growth, driven by higher sales and improve margins," Gori added.
Canada delivered core earnings growth of 8.5% in Q2 2022, CA$345 million compared to CA$314 million in the same period last year. Gori said this growth primarily reflected favorable experience gains in individual insurance and annuities, and higher enforced earnings in their insurance businesses.
Canada's annual premium equivalent (APE) sales rose 32% to CA$361 million compared to CA$271 million in Q2 2021, primarily driven by higher large-case group insurance and individual insurance par sales and partially offset by lower segregated fund sales. Manulife has noted enhancements to its Canadian website, including artificial intelligence and natural-language processing to boost product search capabilities.
"We continue to make progress on our digital journey and our strong digital capabilities and investments, which were more than $850 million since 2018," Gori remarked during the earnings call.
The US, meanwhile, had lower core earnings mainly due to the Variable Annuity (VA) reinsurance transaction that closed in the first quarter. Excluding the transaction, core earnings would have increased 2%, Manulife said.
US operations benefitted from improved margins, higher international sales, and higher interest rates. New business value (NBV) growth was 32%. International sales were at a record level in the second quarter, up 43% on a year-to-date basis.
"Overall, our global footprint, diversified business mix, focused on operational resilience and proven digital capabilities uniquely positioned us to continue to deliver strong performance in the long term," said Gori.
Agent woes in Asia
A steep fall in Manulife's Asian salesforce was one of the contributing factors to poor sales in the region. The number of agents in the "Asia Other" category, which includes mainland China, Singapore, Vietnam, and other emerging markets, saw a 17% drop to 86,329 in Q2 from 101,045 in the previous quarter this year.
The Toronto-based insurer attributed the fall to lingering pandemic effects, an ongoing push for agency professionalization, and the introduction of new product and sales practice regulations in China. But Manulife said it sees these as "short-term factors."
Shifting labor dynamics impacted recruitment during the pandemic in China and Vietnam, according to Manulife Asia chief executive Damien Green. "We've seen people return to their home provinces to support their families during recent waves of the pandemic. But we expect that recruitment will normalize as markets recover," he explained.
"We have a diversified multi-channel, multi segment franchise, that through multiple channels – from private banks to international High Net Worth brokers, right through to mass market agency – gives us access to customer segments, high value, high growth customer segments," Green said of the Asia segment.
Gori highlighted Manulife's focus on the quality, rather than size, of its agent force. "We've seen a 23% CAGR growth in MDRT (Million Dollar Round Table), which is the recognized measure of the quality of agency force, from pre-pandemic levels over the last two and a half years," the CEO remarked. Million Dollar Round Table is a global association of the world's leading life insurance and financial services professionals from more than 500 companies.
"Quality matters more and we've seen tremendous growth in the quality of our agency force. Another big strength of ours is the diversification of our channel mix," Gori told stakeholders during the earnings call.
Resilient position
Looking ahead, Manulife said it expected to see improvements as Asia as the rest of the world emerges from pandemic conditions. Green said they remained confident about delivering their 15% medium-term, core earnings growth target, despite the current challenges.
"While the performance of our profitability and growth metrics was impacted by a challenging macro environment, our global strengths and diversity continue to provide notable offsets," Manulife chief financial officer Phil Wetherington said. "Our balance sheet remains strong and provides us with financial flexibility to deliver on our strategic and capital deployment priorities."