Marsh: It's time the 13 international P&I clubs show their hands | Insurance Business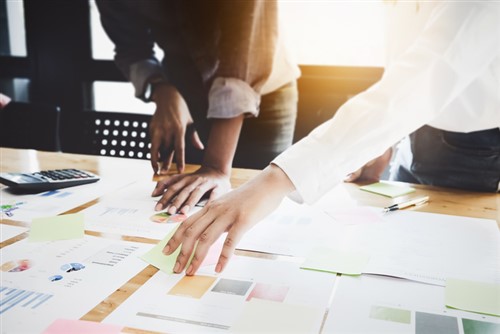 Global insurance broking and risk management firm Marsh is on a quest to shake-up the protection and indemnity (P&I) market by encouraging the 13 international P&I clubs to be more transparent and collaborative with their data.
Historically, ship owners and operators have had to rely upon huge quantities of information from each individual P&I club in order to analyse and understand the clubs' financial data, trading records, ancillary services and so on. The ability to shop around has been hampered somewhat by the P&I clubs playing their cards close to their chests, and the ship owners and their insurance brokers not having enough hard data to effectively match with a "best fit" P&I club.
"The 13 P&I clubs around the world are in a unique position in that they provide liability cover for approximately 90% of the world's ocean going tonnage, which means they carry an enormous amount of data. But today, each club has their own data and they don't really share it," said Richard Adler, senior vice president, global marine practice, Marsh. "We think the clubs should start to collaborate at a different level and share that data. Why? Because the more data you have, the better your analysis and loss prevention will be.
"In the past, the clubs have said they can't share their data, arguing that it's privileged and that ship owners are very private individuals. That's absolutely correct - but you can easily anonymise data, which in the end will be to the benefit of the ship owners. I can assure you there's no ship owner in the world that doesn't want to improve their loss prevention [and] be a more responsible ship owner because the less claims you have, the better your performance will be and the more points you win with your charterers and clients. It's a win-win for everybody."
Marsh is challenging the status quo with its P&I portal, a technology-driven tool that gives ship owners the ability to access "the whole black box" of P&I data, including financial and underwriting information from the 13 P&I clubs. Through the P&I portal, Marsh clients can compare up to four international group P&I clubs at any one time and can "match their risk profile with the right club," Adler explained.
Even with such progressive technology painting a wider picture of the global P&I market, it's never going to be easy for brokers to convince ship owners and operators to essentially jump ship and transfer to a different P&I club. That's because P&I is a very personal buy and people often get very attached to their clubs. There's also the fact that, under the international group rules, ship owners and operators that switch P&I clubs will have to pay a fee to leave and will not see any premium reduction for a year or more.
"We're not preaching for everybody to move back and forth between the clubs," Adler stressed. "This is a long-term play, with the point being: why carry on for a long time with a club that's not right for you? In the past, ship owners went into certain clubs because they might have had a strength in a certain geographic area or tonnage-type, but people weren't really matching the risk profile or the mentality. If you take a very conservative club, for example, is it the right club for a high-yield investment fund that goes into shipping? Possibly not. Does the smaller ship owner want to be in a club where 20-30% of the membership lies with mega-owners like Maersk?
"These days, ship owners are willing to listen, at least, to new options. Still, if a broker quotes two P&I clubs and one is more expensive than the other, the ship owner usually goes for the cheaper option. But what if the cheaper club is more exposed financially than the other and is more likely to see a general rate increase the year after? We're using technology and data to analyse market momentum and show that even if you don't get a short-term gain in terms of savings if you switch clubs, you might be better in the long-run because you have less exposure and more stability in terms of financial planning. Does everybody go for it? No, because there are huge pressures on costs. As brokers, do we have to offer it? Absolutely, because it differentiates us from the rest of the pack."