Marsh JLT Specialty names new global aviation head | Insurance Business America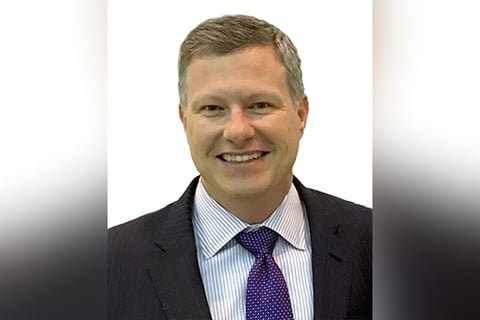 Marsh has announced the appointment of Garrett Hanrahan (pictured) as global head of aviation for Marsh JLT Specialty, effective April 15. Hanrahan will succeed Simon Harker, who is retiring after 44 years in the industry. Hanrahan will be based in Houston and will report to Lucy Clarke, president of Marsh JLT Specialty.
In his new role, Hanrahan will oversee Marsh JLT Specialty's global aviation practice, which advises airlines, manufacturers, airports, and other aviation industry players on their insurance and risk management programs. The practice includes more than 300 specialists in more than 20 offices around the world.
Hanrahan joined Marsh in 2013, and has worked in the global aviation sector for more than 25 years. He most recently served as head of US aviation for Marsh JLT Specialty.
"Garrett is an outstanding expert in this field, and we look forward to welcoming him to the role," Clarke said. "On behalf of the business, we thank Simon for his enormous contribution and dedication over the last 35 years, and wish him a happy and fulfilling retirement."
"The advent of new technologies, geopolitical concerns, the need for carbon-efficient travel, and the rising demand for greater global connectivity are just some of the major risk issues the global aviation sector now faces," Hanrahan said. "By leveraging our unrivalled expertise, our clients can boost their resilience, manage these risks more effectively, and continue to thrive. I look forward to leading our talented team of aviation risk and insurance specialists."