Marsh McLennan Agency's Tinsley English on the power of creativity | Insurance Business America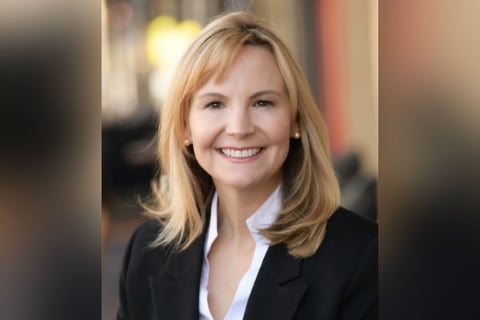 The concept of 'creativity' can be a tough one to define – especially when it comes to the insurance workplace environment.
Yet Tinsley English (pictured), SVP & regional business insurance operations leader, Marsh McLennan Agency, has some very concrete opinions on the matter.
English, who will be moderating the panel 'Creativity and its radical impact on team cohesion, engagement, and your leadership' at the upcoming Women in Insurance Atlanta event, believes that creativity and individuality are synonymous.
"You can take very creative approaches to get the best output from each colleague," she said, "but I think that it takes almost an individual approach to managing people to find out what motivates them. What motivates me is not necessarily going to motivate the person who sits right next to me. Creativity really comes into play when you're trying to figure out ways to maximize the talents that are brought into the workplace."
The problem, she elaborated, is that insurance can often seem like an industry where creativity is not encouraged.
"The industry can seem very dry," she reflected, "especially if you're just focusing on contract language, and boilerplate endorsements and forms, and so on. The insurance workplace can seem like somewhere where everything's very prescriptive, and employees are told to stay in their lane, whether it relates to the ideas they are bringing in or just the way they do their jobs every day."
So – things need to change. But how exactly can insurance organizations go about fostering a new era of creativity?
"It's a competitive marketplace right now as far as being a broker goes," English said, "and we all have to come up with creative solutions for our clients. We cannot just crank out the same insurance policies and programs each year. We have to take really creative approaches to solving their issues, especially around COVID-19, which is an ever-evolving issue that we have to help them navigate. Let's talk about fresh opportunities and find out what businesses or sectors our clients are planning on expanding to."
Thankfully, English has encountered zero resistance to creative thinking at Marsh McLennan, where a sense of 'authentic self' pervades the organization.
"Marsh McLennan Agency was created to take the best of the best from regional brokerages and bring them under the Marsh umbrella for access to resources and industry best practices," she explained. "What makes us different is that we're still bringing who we've been for 150 years to the table to really provide this amazing service to our clients.
"We're bringing that history of having a 'small town agency' feel or a local broker feel … and really trying to find creative solutions based on our experience with our clients over several decades."
Diversity, Equity and Inclusion (DEI) are also hot topics that will be in the spotlight at Women in Insurance Atlanta – and English is quick to point out the crossover territory between DEI and creative thinking.
"When you have an all-white male board that's been in place for 75 years, are you really bringing enough diversity of thought and new ideas and different approaches?" she said. "Putting different people in those seats in the board table gives leadership opportunities to various individuals from all sorts of diverse backgrounds."
Women in Insurance Atlanta will be taking place at the Sheraton Atlanta Hotel on April 07, 2022.