Members welcome merger talks between AAMGA, NAPSLO | Insurance Business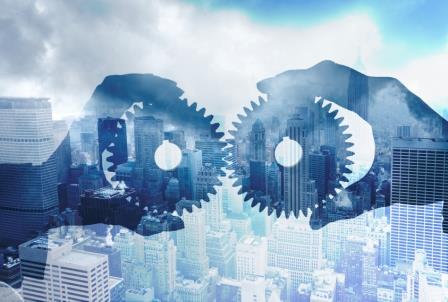 Combining the National Association of Professional Surplus Lines Offices (NAPSLO) and the American Association of Managing General Agents (AAMGA) into one association will improve efficiency and strengthen industry resources in important areas like political lobbying and recruiting efforts, members of both groups say.
The two prominent insurance trade organizations told members in a letter dated October 20 that they had formed a joint committee to explore a merger. NAPSLO President Dave Leonard and AAMGA President Ed Levy said combining into one association would add value to the wholesale insurance channel "without diminishing the strengths of our relationships and membership resources."
Both NAPSLO and AAMGA members tend to agree.
Davis Moore, chief executive officer with
Worldwide Facilities
, told
Insurance Business America
a merger would "undoubtedly have a benefit to its members."
"Both organizations currently pursue similar but separate value propositions to a membership that largely overlaps," said Moore. "As more wholesale distributors have both brokerage and MGA capabilities, having one organization with greater resources focused on our collective needs will result in a greater value propositions to members and our industry."
One way a combined group would serve the industry is through greater resources to channel political strength, said Alan J.
Kaufman
, president and chief executive of H.W. Kaufman Financial Group and Burnse & Wilcox. Kaufman, who sits on the NAPSLO legislative committee, told
IBA
integrating existing resources with AAMGA would result in "one strong legislative committee" that can address complex industry issues like flood insurance reform.
"From my experience, they have done an excellent job with monitoring legislation, building relationships in Washington D.C., and representing the best interests of the public and the insurance industry with legislators," he said.
Kaufman is also bullish on the combined NAPSLO and AAMGA's ability to maximize college recruiting. NAPSLO, which offers a prestigious industry internship, naturally complements AAMGA's efforts with its Under Forty Organization (UFO) to build up talent in the next generation, he said.
"I have been very vocal about the need for the industry to build a talent pipeline, and I am excited at the opportunity for two strong organizations to work together to address this issue," said Kaufman. "Recruitment is everyone's responsibility."
Finally, there is a sense of greater synergy among members as three large yearly events would be narrowed to two. A reduction in the number of committee days would also allow executives part of both groups to become more efficient.
"I find the potential for consolidation of NAPSLO and AAMGA refreshing," Kaufman said. "The two organizations coming together as one will have a greater chance for success and long-term viability in our ever-changing industry."
The joint exploratory committee, which is comprised of four members from each board and an AAMGA Associate/NAPSLO Company member, promised to share additional information as a proposal is developed.