Michigan insurer sells buildings, expands workforce | Insurance Business America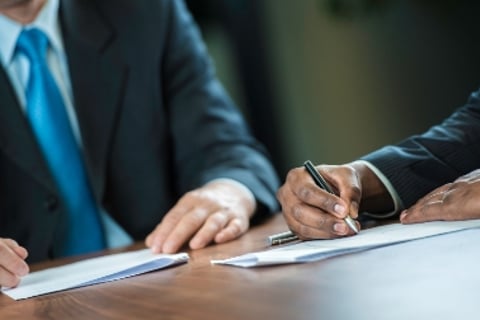 To secure a larger workforce and improved infrastructure, Hagerty Insurance Agency had just sold 120,000 square feet of property in Traverse City.
According to the Traverse City Record Eagle, the company headquarters based in Buildings 7 and 8 along Rivers Edge Drive—as well as Hagerty's data center on Hammond Road—were sold to real estate investment firm Capri EGM. The deal was closed late March.
Hagerty explained that while the deal closed, the company will still operate within the buildings. The insurer had sold the buildings in a sale-and-leaseback transaction.
"The ownership hasn't changed, we're still a private business," said Hagerty Insurance human resources senior vice president Coco Champagne. "It's a very intentional, financial arrangement, and it's fairly common."
Barbara Matthews, general counsel for the company, reasoned that the transaction was a critical component of Hagerty's long-term growth plan.
"Hagerty has grown a lot over the last few years and we're always looking for ways to maximize our capital," Matthews remarked. "Owning the buildings was non-core to our operations, so the transaction allowed us to invest that into expanding our workforce and improving our infrastructure."
Through the deal, Hagerty managed to invest the funds it had gained into recruiting 120 more employees. Seventy-seven of those new hires were already added to the regular workforce, with 50 based in Traverse City and 23 assigned to the company's call center in Denver.
Matthews added that thanks to the funds received from the deal, Hagerty will be capable of growing by 800 employees by the end of the year, with 650 of the company's workforce based in Traverse City.
"We're committed to Traverse City and we believe in it," Matthews pointed out. "The community has given us access to excellent talent and strong employees, and we've grown the way we have because we've been lucky enough to attract them."
The deal also allowed the insurer to improve its infrastructure. Beginning July, Hagerty's telephone system will be given an overhaul to allow the company to easily handle the nearly 6,000 calls it receives per day. Hagerty has also invested in client management software, which it plans to launch next year.