Millennials not interested in insurance because it's for "older men making a lot of money" | Insurance Business America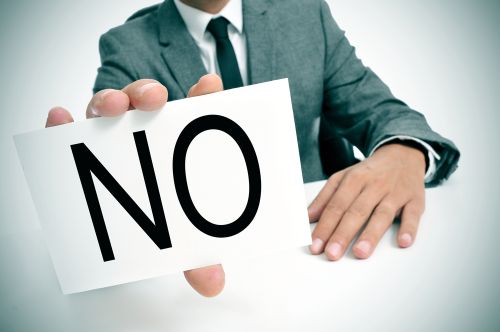 It would seem that most millennials are not too keen about starting a career in insurance, according to a news feature segment on National Public Radio.
The interview revealed that while the insurance industry has a lot of open positions for new graduates and up-and-coming professionals to take, many millennials shy away from the industry due to its "unsexy" image.
"My idea of working in the insurance industry is kind of like older men making a lot of money, and there isn't a lot of room for creativity," said Charlotte Hudson, a finance sophomore at Virginia Commonwealth University.
An industry survey conducted last year showed that only 4% of millennials interviewed were interested in insurance as a career.
The radio report briefly featured Prita Mistri, one of the rare few students who had just accepted an offer to work for an insurer—in her case, Travelers Insurance. Mistri reasoned that she accepted the offer since 55% of the company's upper management was eligible for retirement, which opens the doors for career advancement.
Far more common, however, are the opinions expressed by Charlotte Hudson, a sophomore studying finance at Virginia Commonwealth University.
"My idea of working in the insurance industry is kind of like older men making a lot of money, and there isn't a lot of room for creativity," Hudson told NPR.
Those sentiments are concerning, particularly as Baby Boomers continue to retire and at least 70,000 insurance positions for this year and the next will be vacant, according to
The Institutes
.
With plenty of job openings just waiting to be filled, a number of insurance agencies and companies have taken matters into their own hands and have directly approached high schools and colleges (such as Virginia Commonwealth University) to actively entice students to consider a career in insurance.
Liberty Mutual
Insurance campus recruiting manager Shawn Tubman noted how difficult it was to recruit graduates, or at least grab their attentions.
"We don't have a, quote, 'got milk,' campaign within the insurance industry. And that's something I'd like to see us spend more time thinking about," Tubman said.
Hamilton Insurance Group CEO Brian Duperreault hopes to use the service aspect of the insurance industry to appeal to millennials who strongly care about their fellows' welfare.
"From major hurricane events and earthquakes to explosions - in all those cases we take a person's risk and give them some comfort and some reassurance that things will be OK," Duperreault elaborated.
The news feature concludes with a warning: a quarter of the insurance industry's workers are retiring in the next three years, based on data by McKinsey & Company. It goes without saying that insurance companies will need to come up with creative solutions to get new blood into their systems before it is too late.