Millennials to the insurance industry: 5 ways you can do better | Insurance Business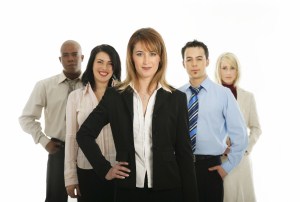 As part of
Insurance Business America
's look into the Next Generation of insurance professionals, we surveyed millennials nationwide on their preconceived notions about the industry.
We also spoke with millennials already working in and studying insurance to ask for their insights on how companies can improve in their recruitment and training practices. We selected the five most insightful comments, which also appear in the latest issue of
Insurance Business America
.
1.
"In order to make themselves attractive to millennials, insurance companies must become better at promoting and cultivating the variety of career paths available within the profession. More importantly, though, they must ensure that those job opportunities are meaningful, allow for personal growth, and provide upward mobility within their respective organizations." –
Scott Bouchard, 26, Transportation & Logistics Practice, Aon Risk Solutions
2.
"Risk management and insurance firms should continue reaching out and supporting new talent from the university and even high school levels. To do this, the insurance industry needs to establish and strengthen relationships with faculty who serve as gatekeepers to valuable talent pools. Without connections to insurance, most of my peers would not have considered pursuing opportunities within insurance." –
Cathleen Gabriel, 22, underwriting analyst in the Financial Lines group, AIG
3.
"Recruit students straight out of college that majored in low-correlating, entry-level careers. Give them a steady and entry-level flat salary, and instead of a salary increase based on their commission, it can be directly tied to the percentage of student loan repayments the company will subsidize. If they increase the percentage monthly in correlation with sales, then that monthly incentive will satisfy the instant gratification that our generation loves." –
Michael Cain, 26, second-generation agency employee
4.
"As a new generation of insurance professionals, we are excited to learn about insurance—if you can believe that. If you have people willing to mentor us and involve us in work that actually adds value to the company, that makes all the difference in the world." –
Alyssa Bouchard, 23, associate broker, AmWINS
5.
"Millennials are looking for employers who confide in their employees and provide us with the freedom to make a difference. It is crucial to provide feedback about our progress towards goals and encourage creativity when setting goals." –
Ali Rosenburg, 21, student, The University of Iowa
For more insights on the Next Generation of insurance professionals, look out for
Insurance Business America
, issue 2.03 on desks this week.
You may also enjoy:
"Where you can find 42% of new industry hires"
"OMG! Generational conflict with millennials"
"Where to go to prospect for interns"