Minnesota chiropractor convicted in multimillion-dollar fraud | Insurance Business America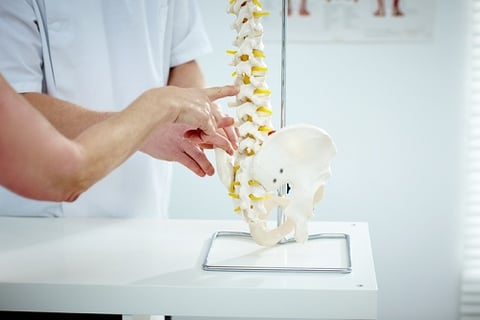 A Minnesota chiropractor and two associates have been convicted in the second of several fraud cases stemming from an investigation into a multimillion-dollar insurance scam.
According to federal authorities, chiropractor Adam Burke, 33, scammed insurance companies out of millions of dollars by billing them for services that were either unnecessary or never provided. Burke's associates, Abdirahin Khalif Ibrahim and Dana Enoch Kidd, recruited car crash victims to become patients at his clinic.
All three were convicted last week in federal court, according to the
Minneapolis Star-Tribune
. The case was presided over by Senior US District Judge Michael Davis, who is also presiding over several similar cases against more than two dozen defendants.
Burke was convicted of 13 counts of fraud, including making payments of up to $2,000 to Kidd and Ibrahim for recruiting accident victims as patients, the
Star-Tribune
reported. The kickbacks to Kidd and Ibrahim were sometimes concealed by writing checks with deceptive memo lines or by making payments to corporate entities. Burke also paid patients as an incentive to return to his clinic, according to the
Star-Tribune
.
"In short, Burke devised a scheme that was intended to ensure that patients came for treatments at Burke Chiropractic because of the payments, as opposed to the necessity and reasonableness of the treatments," Assistant US Attorney David Maria wrote in court documents. Maria said after the trial that the scam "cost automobile insurers and, ultimately, policyholders in Minnesota, millions of dollars."
Related stories:
Massachusetts social worker charged in $125K insurance fraud
Woman kills man in hit-and-run, tells insurer damage is vandalism